Contact
3 rue de la Bourgeoisie
53160 Saint-Thomas-de-Courceriers
France
For twenty years, Baignoires Anciennes has specialised in the re-enamelling and sale of antique cast iron, porcelain and copper bathtubs dating from the 19th and 20th centuries.
The company buys, renovates and meticulously re-enamels each bathtub by hand. Stove enamelling, although less precise, is sometimes planned.
A stock of bathtubs for renovation is available on site, which can be renovated as desired by the customer. The company also has finished products, already renovated by themselves, available immediately and ready for delivery anywhere in France or abroad.
Every bathtub can be accompanied by its appropriate plumbing of the era, decorative or functional, renovated or in its original condition. The cast iron bathtubs are reconditioned with their feet.
At Baignoires Anciennes, you will also occasionally find remarkable renovated washbasins and sanitary fittings, as well as some cast iron radiators for restoration. The business is also continually looking for antique bathtubs to buy.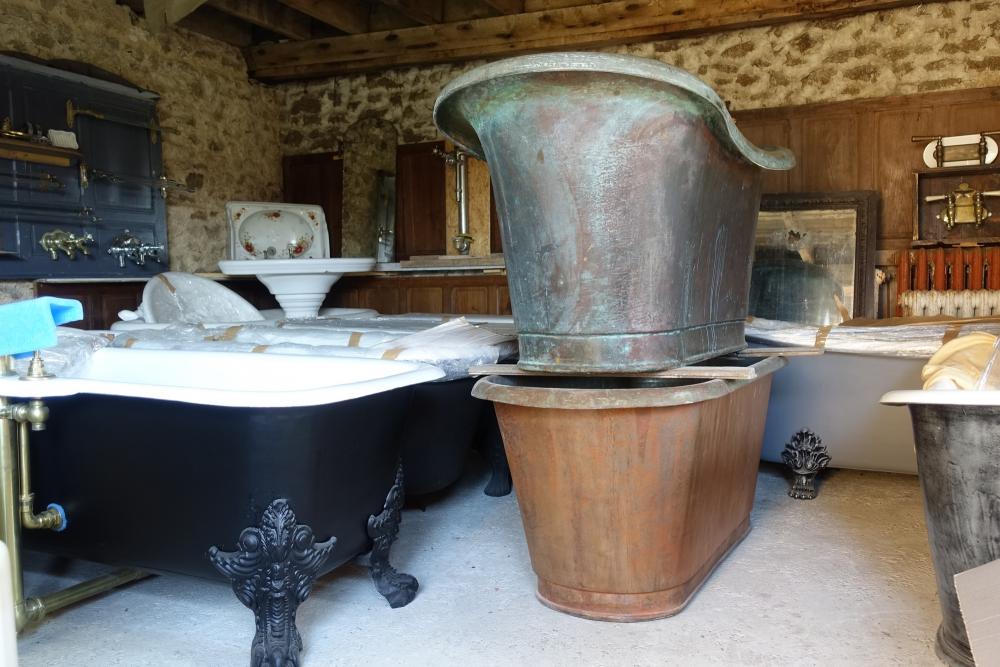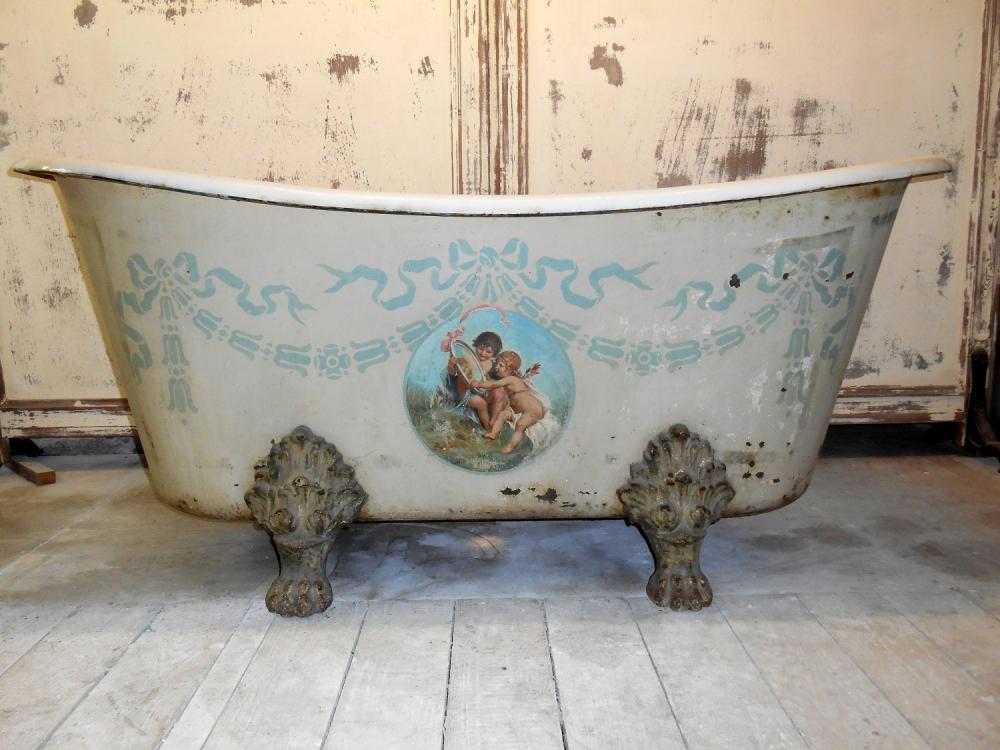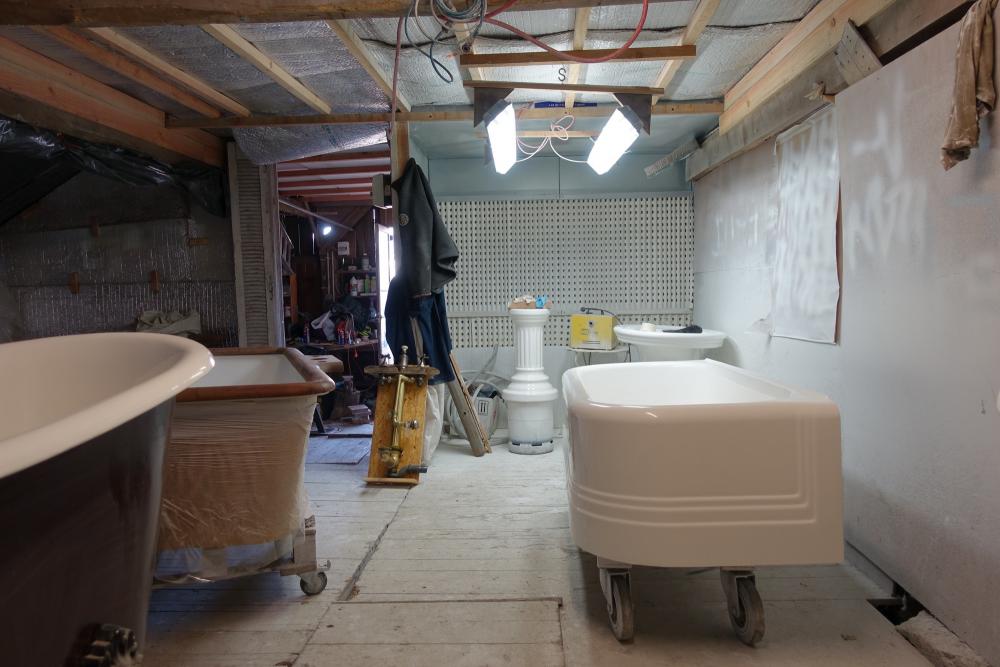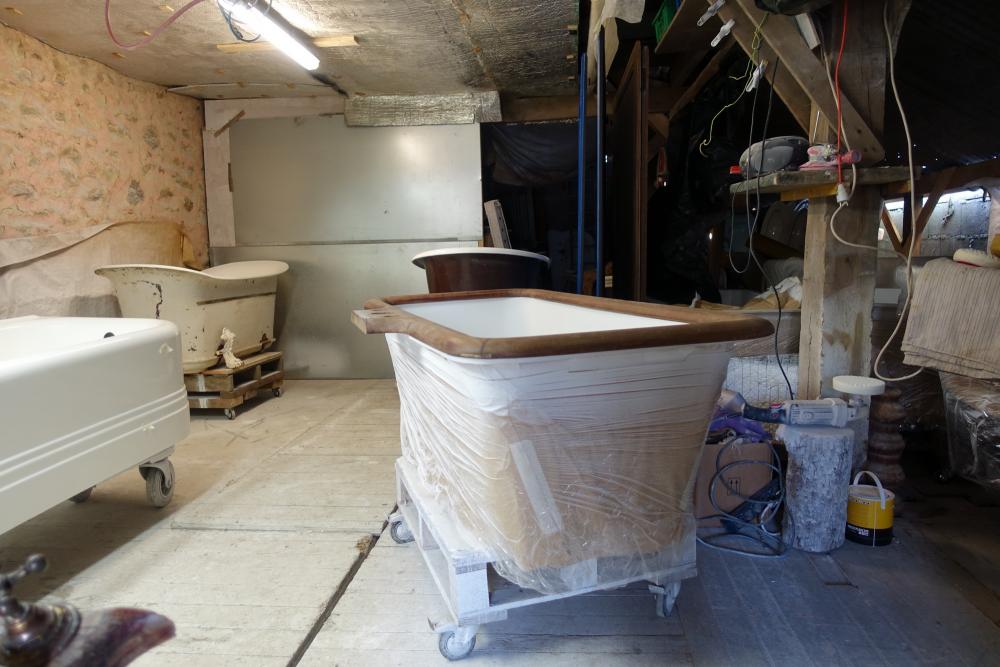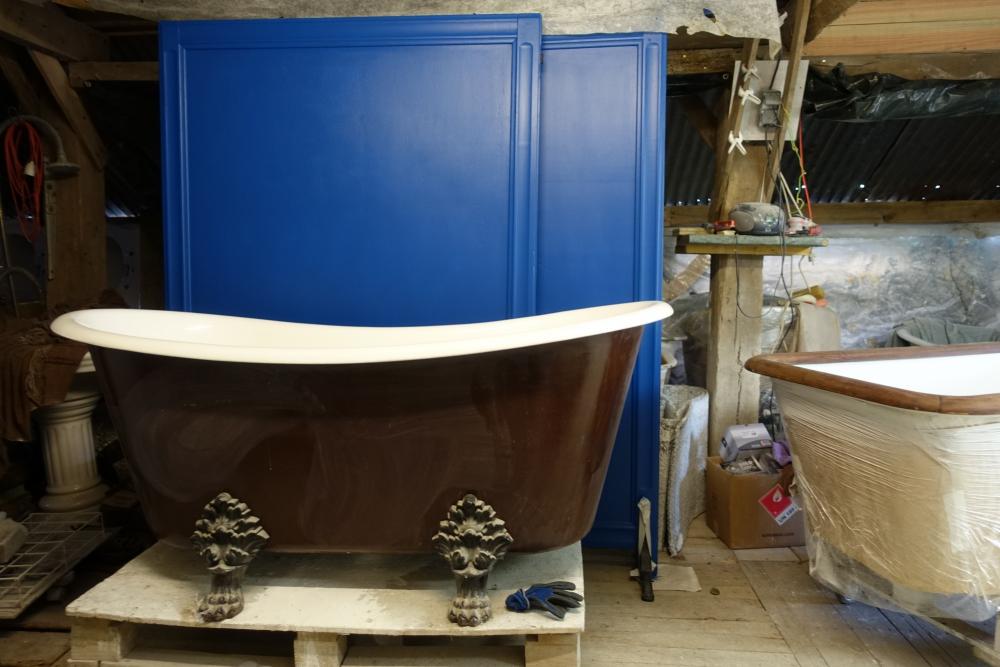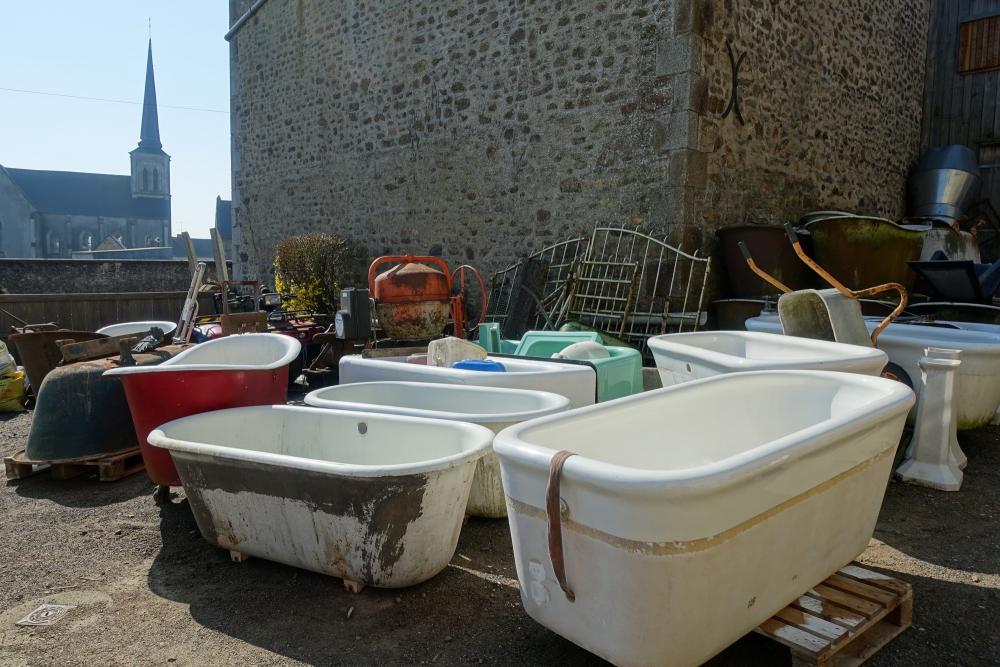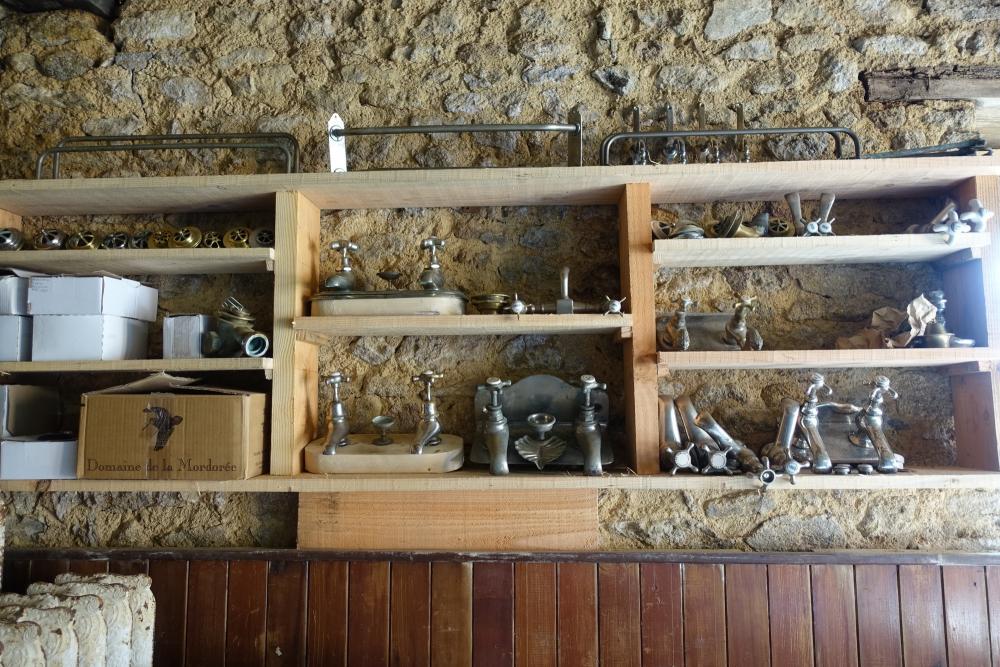 Last modification:
02/02/2022