Contact
Rue du Déversoir 1C
6010 Couillet
Belgium
Opening hours
By appointment
Also offers

Services

Demolition

Dismanteling

Selective deconstruction of buildings, cleaning of buildings and brownfield sites
Retrival is a company whose main focus, within their demolition activities, is "pre-demolition": removing interior fittings until only the skeleton of the building remains. They provide a service, rather than offering a range of reusable products. The company dismantles complete interiors, and then sorts the waste. First, they make the reusable materials available, preferably at the demolition site itself. Next, they send everything else to recycling centres.
Their offer of reclaimed products is therefore extremely varied and potentially includes all of the items that can be removed from a building. In their stock, some items are available on a quasi-permanent basis. For example, Retrival transforms IBC containers into storage tanks. They also have the equipment they need to prepare disassembled frames for resale. Some wonderful stone and metal items are also available for sale.
Retrival has two websites: retrival.be, which shows more information on the cooperative business itself; and cornermat.be, which shows all the materials they currently have on stock.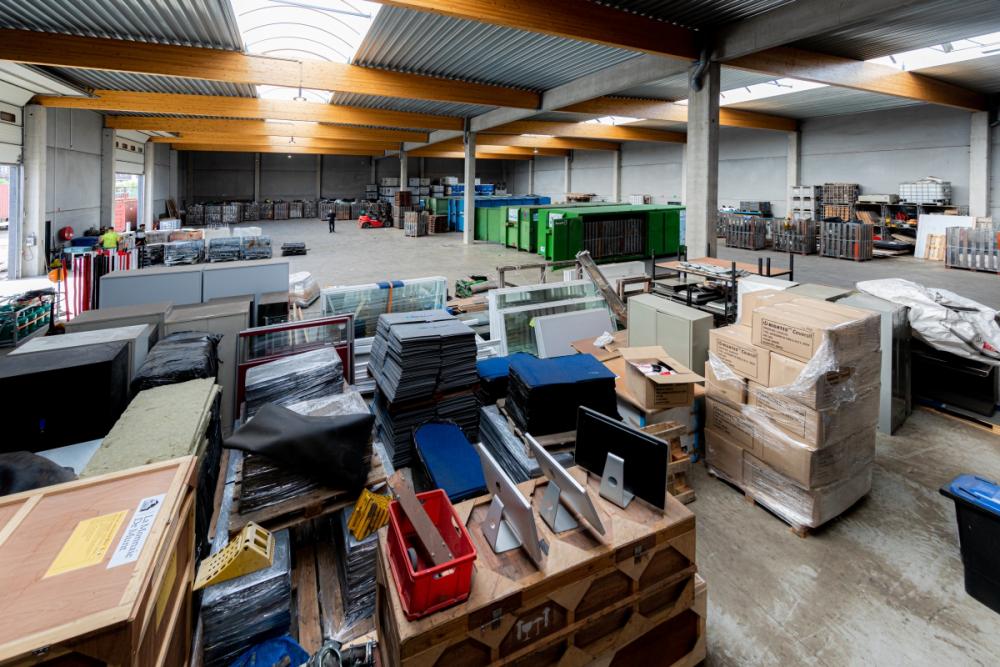 Last modification:
17/01/2023