Contact
345 route des Écoles
38210 Cras
France
Opening hours
Weds: 13h-16h Fri: 9h-12h and by appointment
Materials
Materials

Burnt wood cladding, gabions filled as required, concrete blocks, rubble, adobe bricks, and other special materials

Also offers

Deconstruction assessment, selective disassembly, collection on site

Operations on products

Basic woodworking (de-nailing, sawing, etc.) Joinery (cleaning dimensioning, drying, surface treatment, etc.)

Fabrication bardage bois brûlé à partir de bois de réemploi, et de gabions à partir de matières inertes
Founded by professional craftsmen and builders, the association ÉcoMat benefits from its technical knowledge of the materials by offering an assessment, and the disassembly and collection of traditional materials. The business sells mostly structural timber and cladding, roof tiles, stone and insulating materials. Once recovered, the materials are cleaned and, as required, treated and resized.
This practice of using traditional materials also enables the association to research the treatment of reclaimed materials. They work in close collaboration with contractors and designers to transform reusable elements. The association has accordingly developed a production of burnt wood cladding, together with gabions, randomly filled with rubble or similar materials collected to enable architectural compositions.
ÉcoMat is an association founded in 2017 by the members of APLOMB, the training body in traditional building and bio-sourced materials. It is the result of a need to reuse building materials used at APLOMB's training sites, and to meet a demand for the deconstruction of traditional buildings in the region, outside of the association.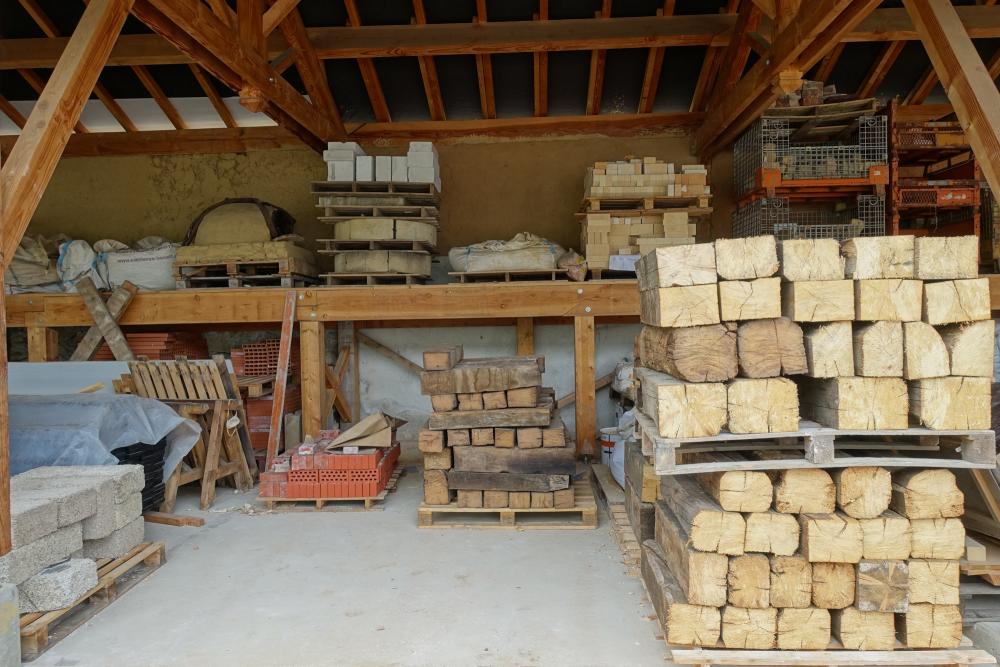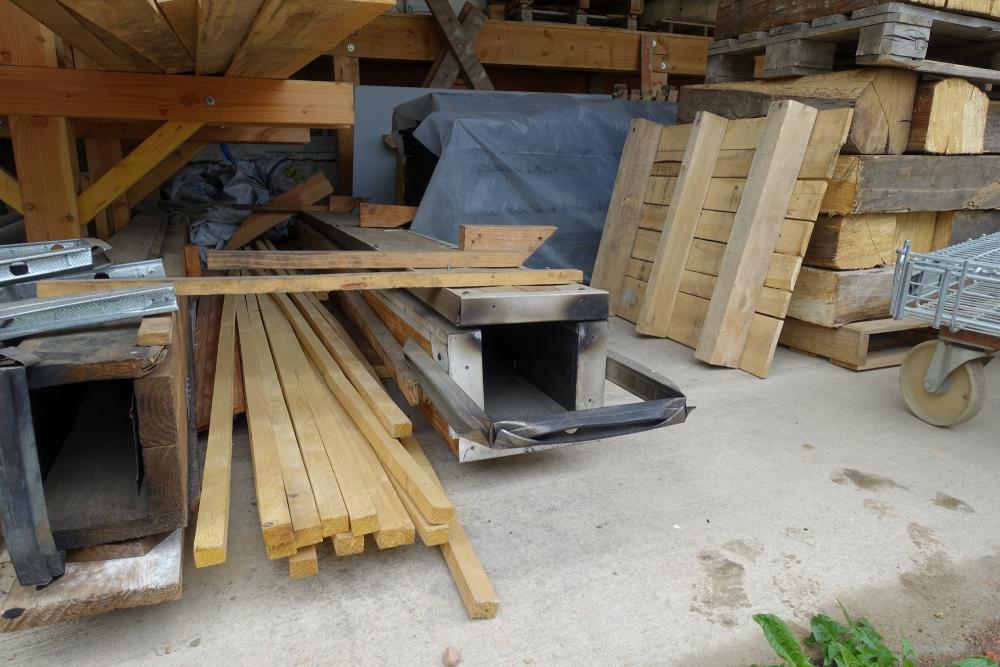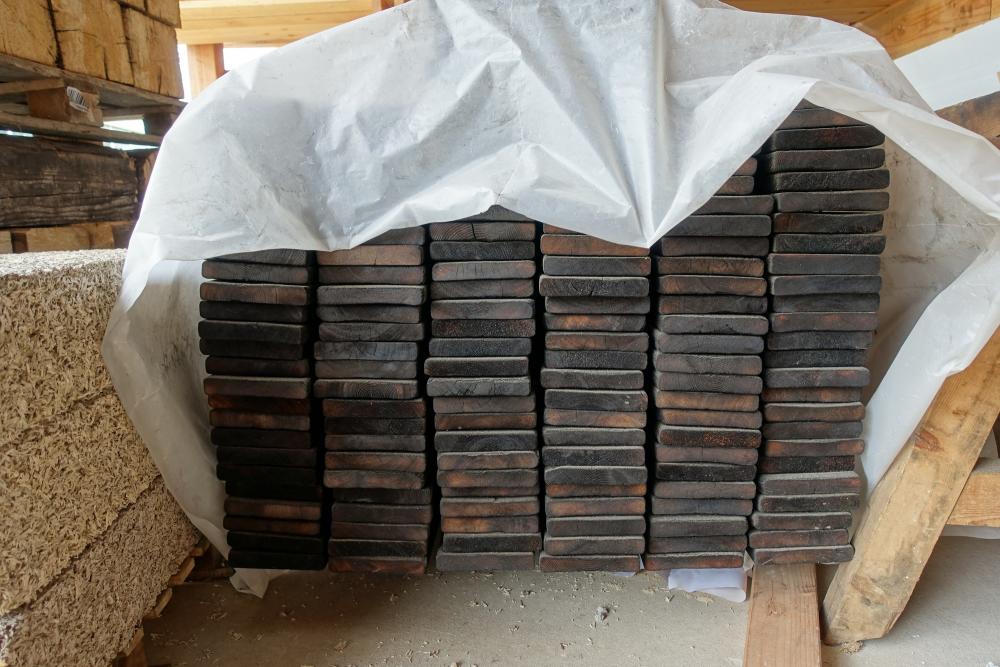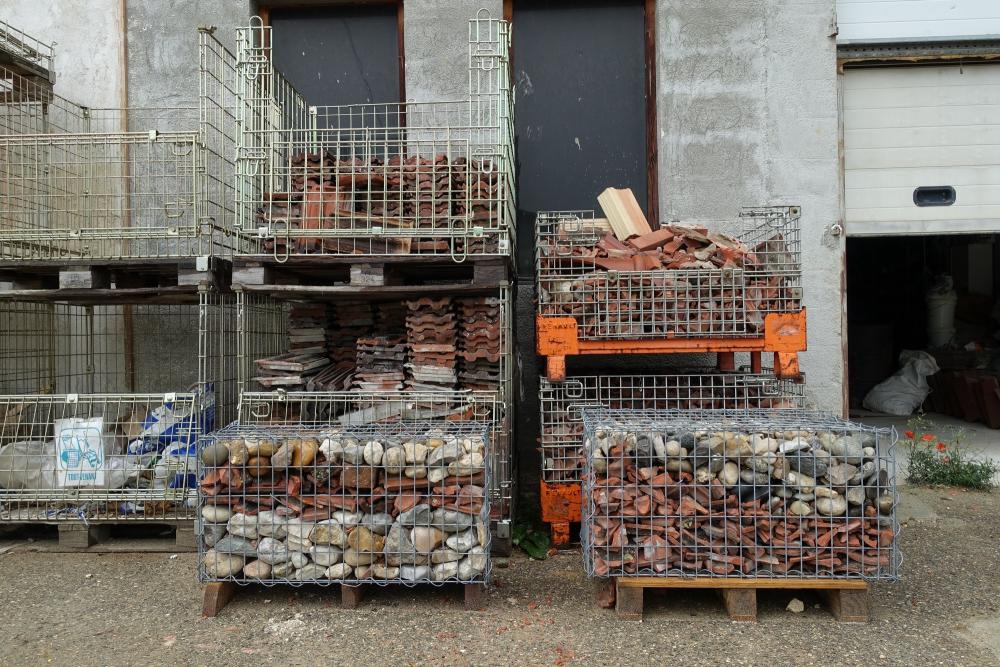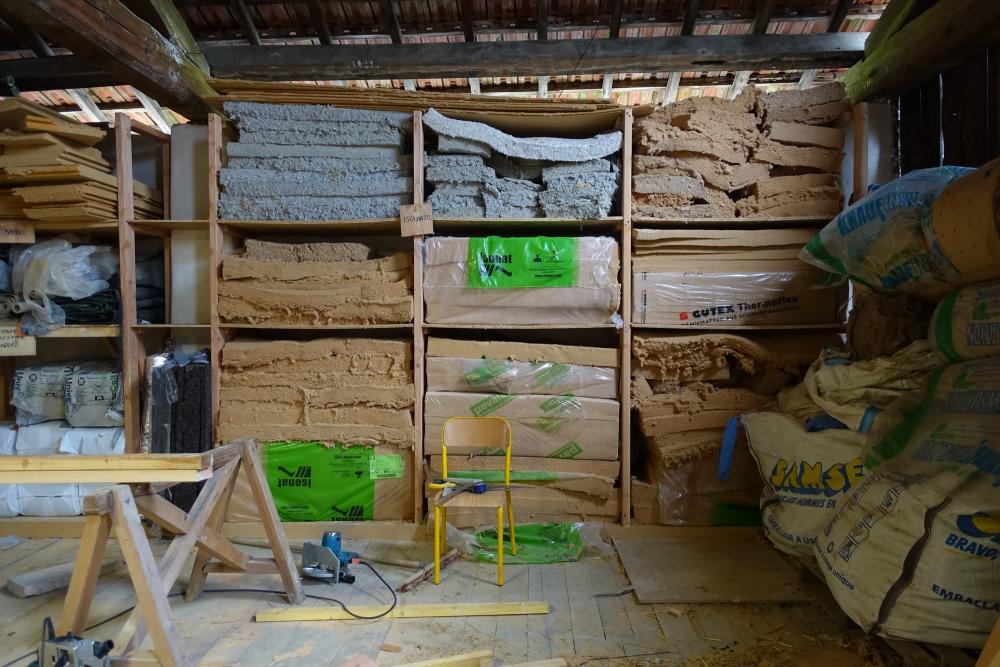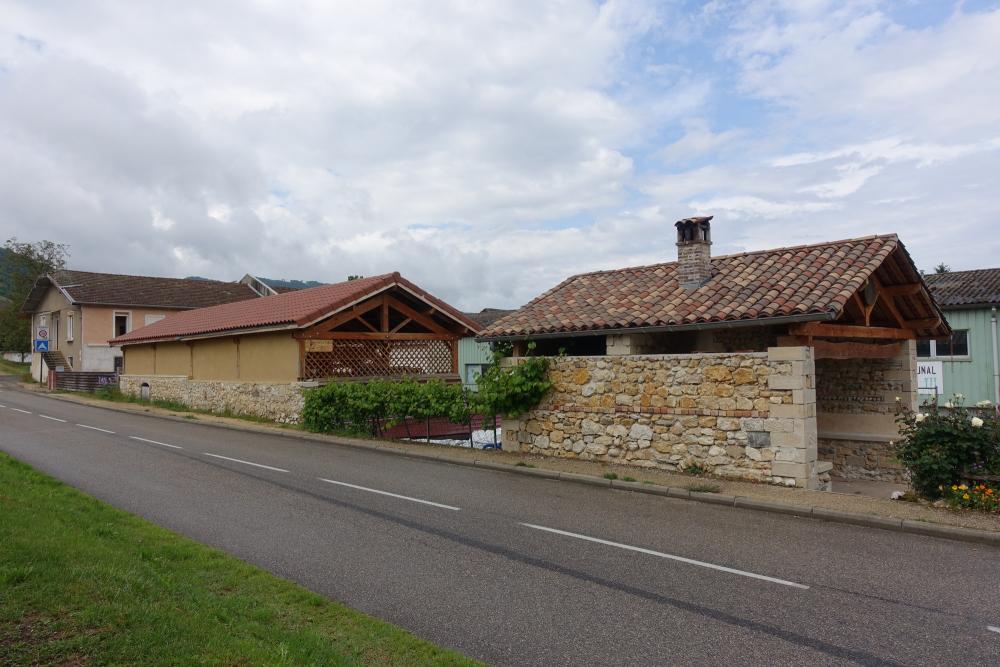 Last modification:
02/02/2022