Since 2001, two generations have been at the head of Entrepôt d'Antan, traders in typical antique materials of Normandy. The current owner, a carpenter by training, has directed his main activity towards the fabrication of traditional, half-timbered houses in Normandy. His materials are sourced from local deconstruction sites for his own building projects. The company also offers a tracing and sales service of old materials to meet certain customer needs.
Entrepôt d'Antan designs and creates, to order and made to measure, houses, extensions, lean-tos, outbuildings and stables in Calvados and the Normandy region. These projects are built from old timber (elm or oak), supplemented by new roofing components.
The construction of traditional buildings from old timber is a fairly rare skill. The workshop has to work with irregular pieces of framework. Each section must be brushed and free of nails before it can be reintegrated into new constructions. The frames are initially built in the workshop before being methodically dismantled and reassembled at the building site. They are on display at the workshop during their construction.
When the structure has been assembled on site, the company brings in skilled tradesmen for the bricklaying and cob work. Silex or Caen stone is used for the base level, with brick or briquette paving, and all of these materials are generally available from the deconstruction.
The materials offered by Entrepôt d'Antan are sold after sorting and cleaning, on pallets or in big bags, depending on the materials and the requirements.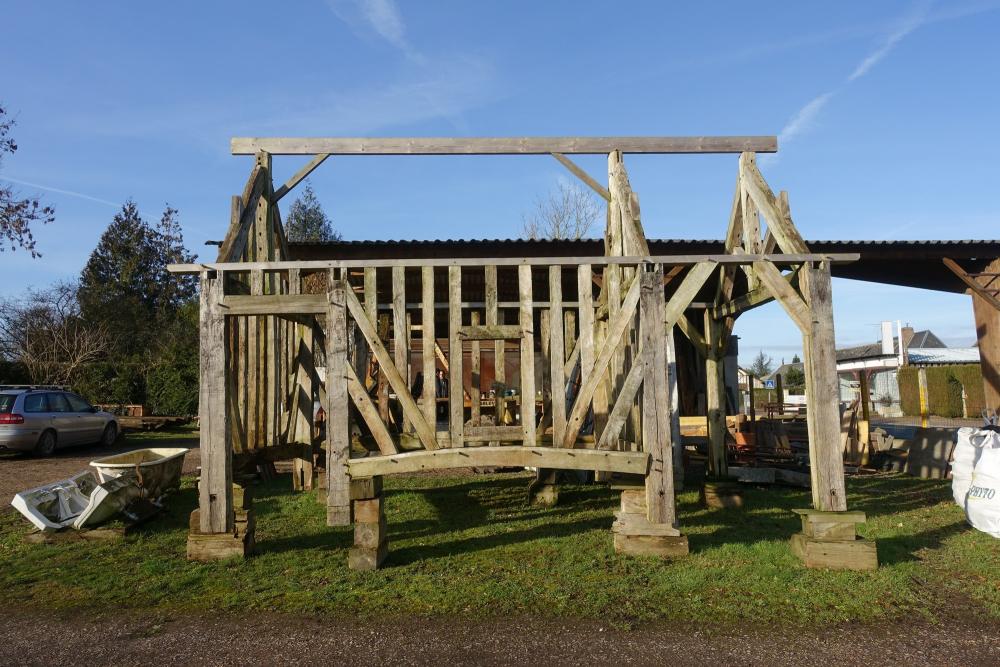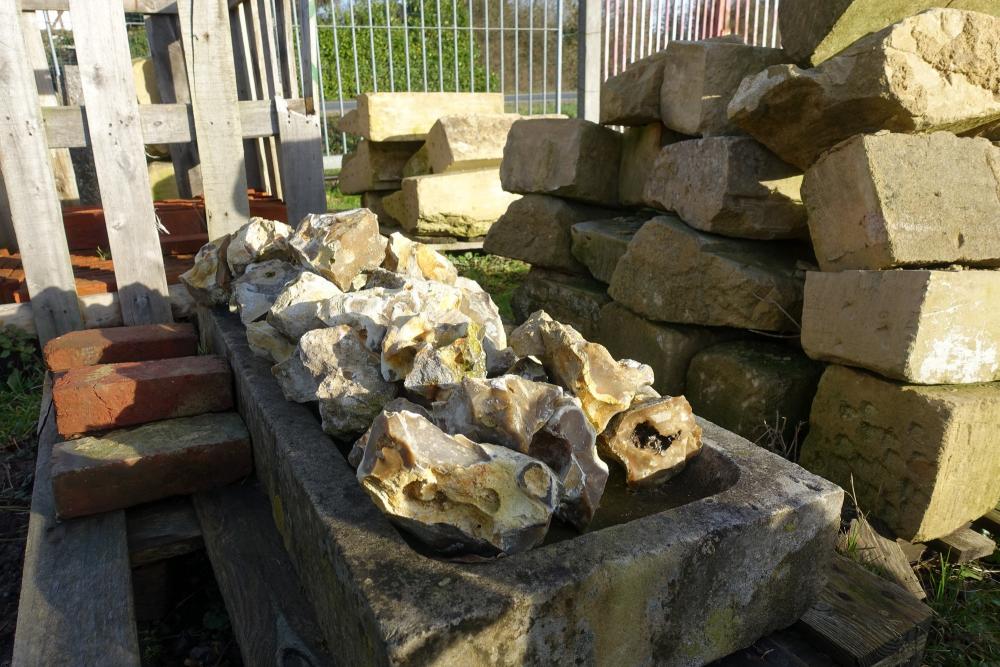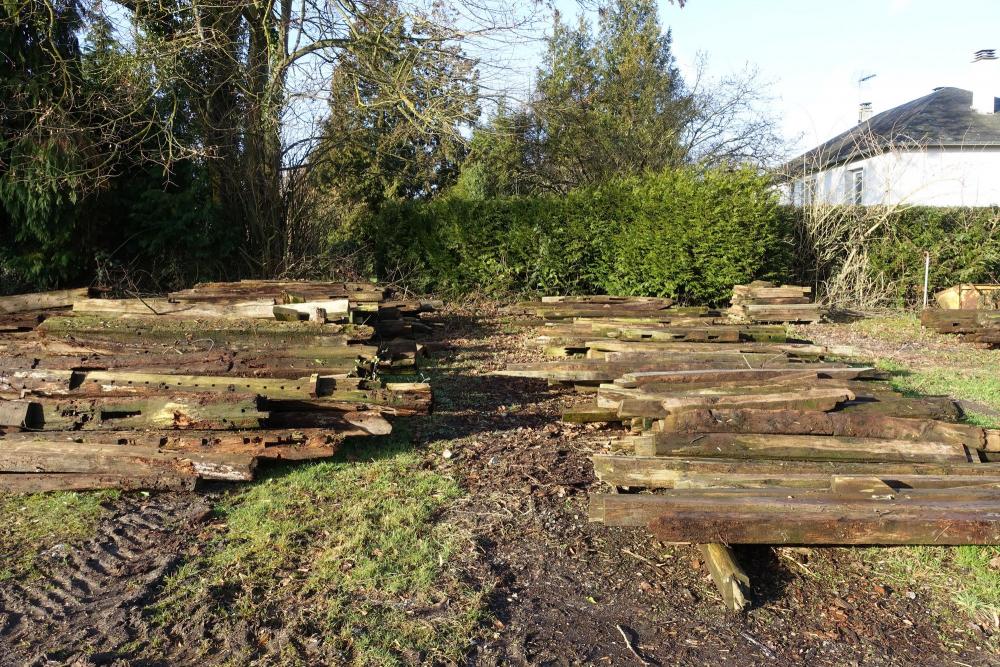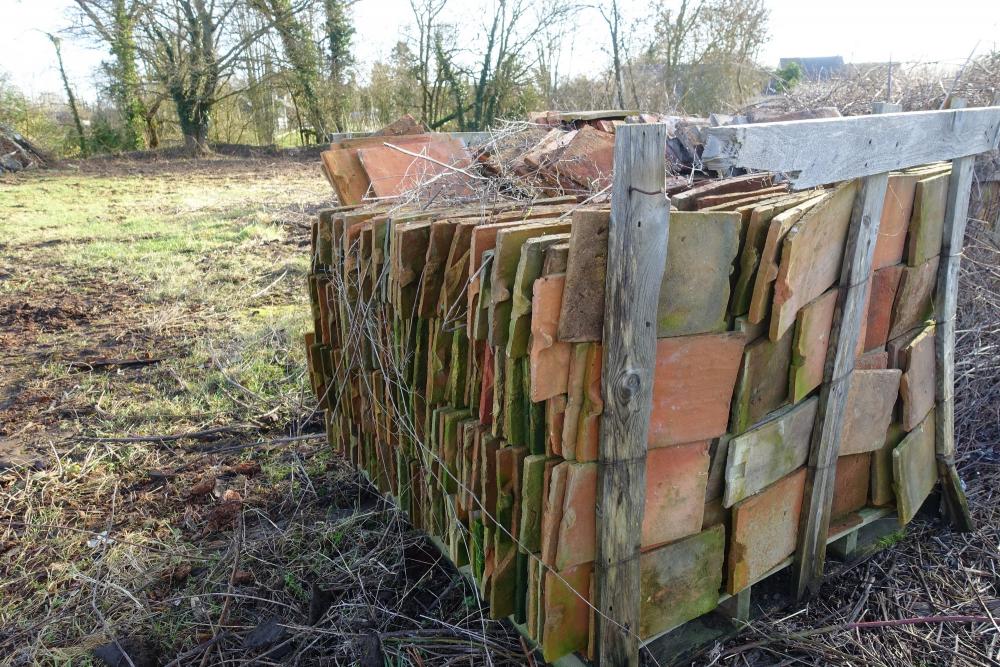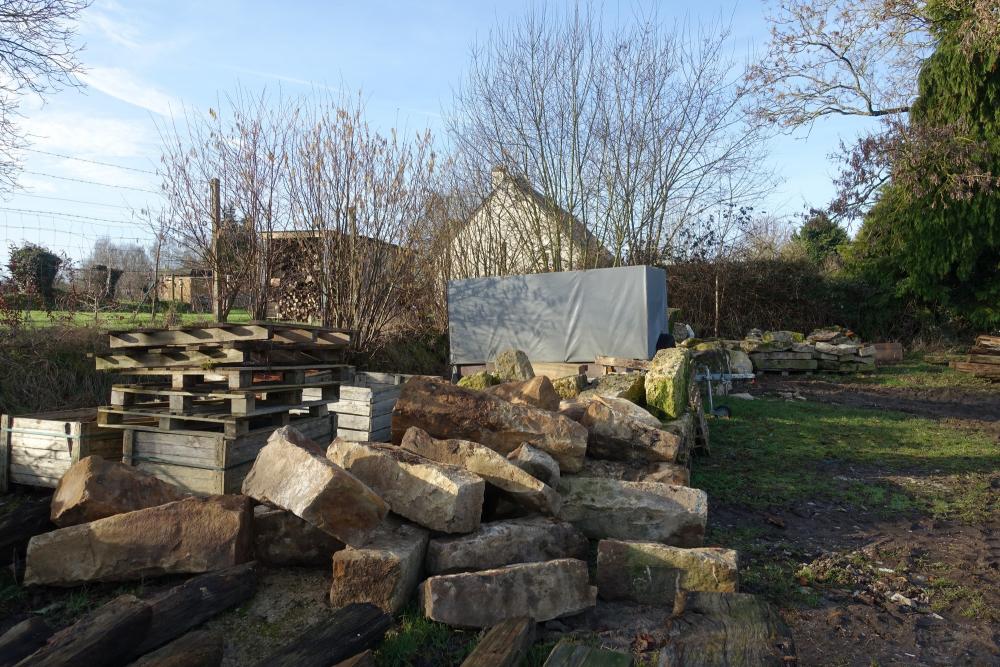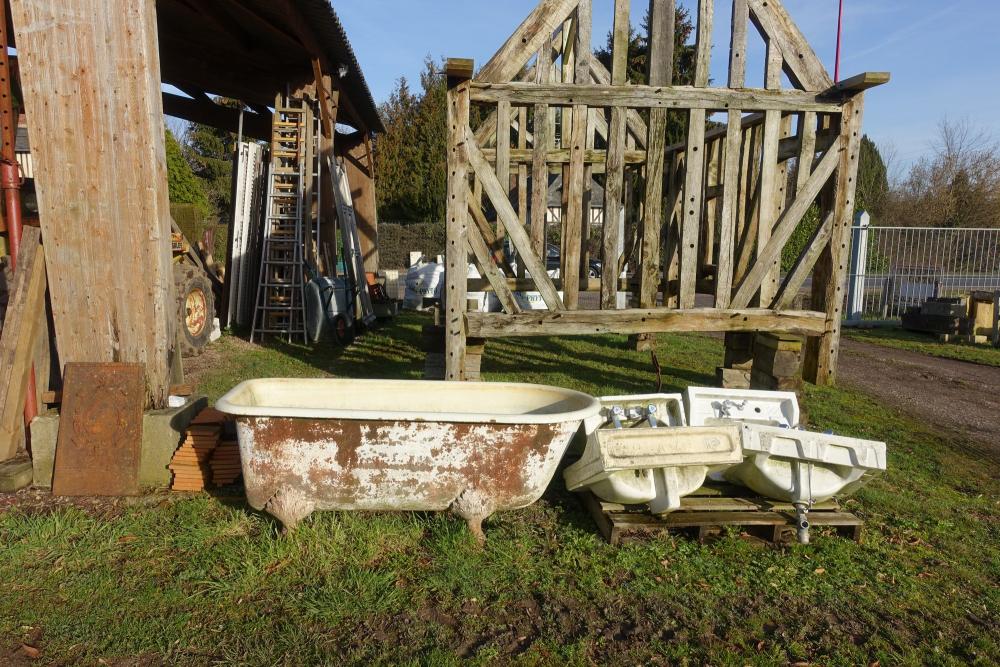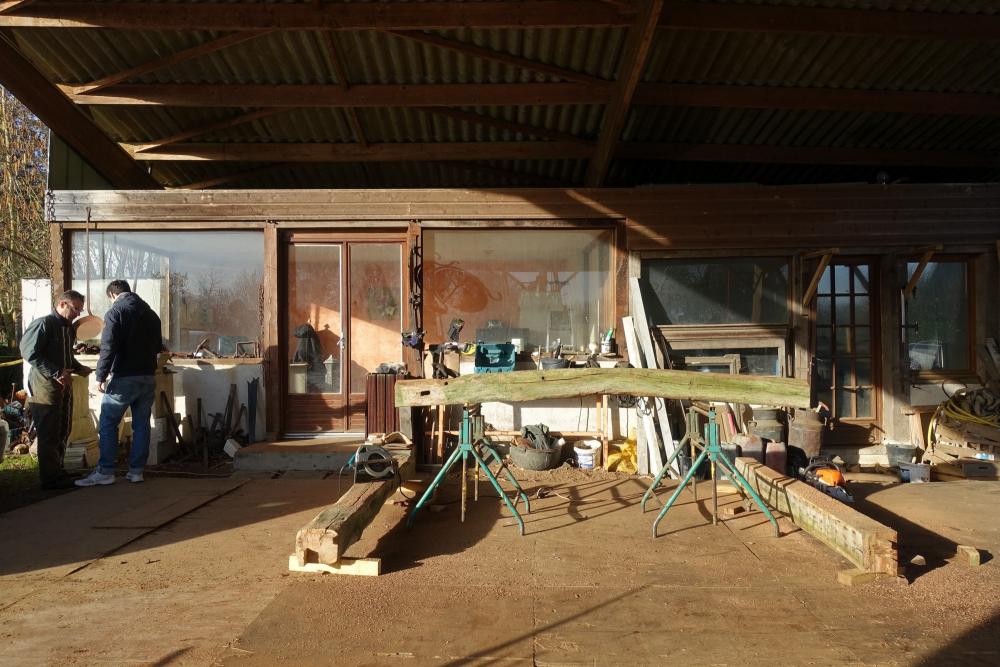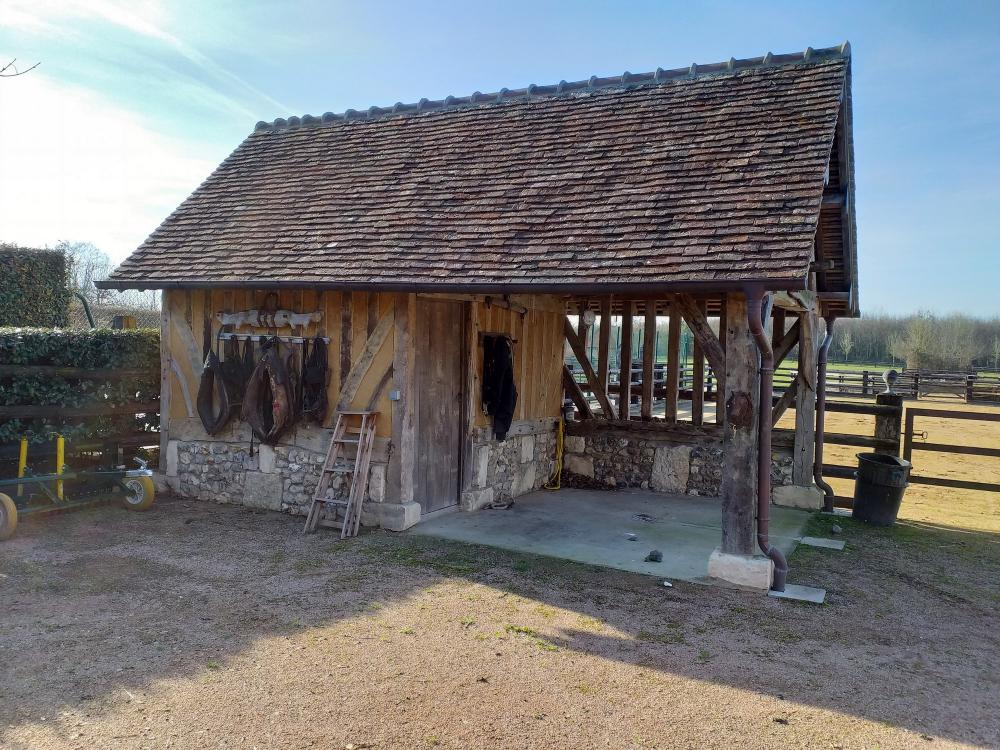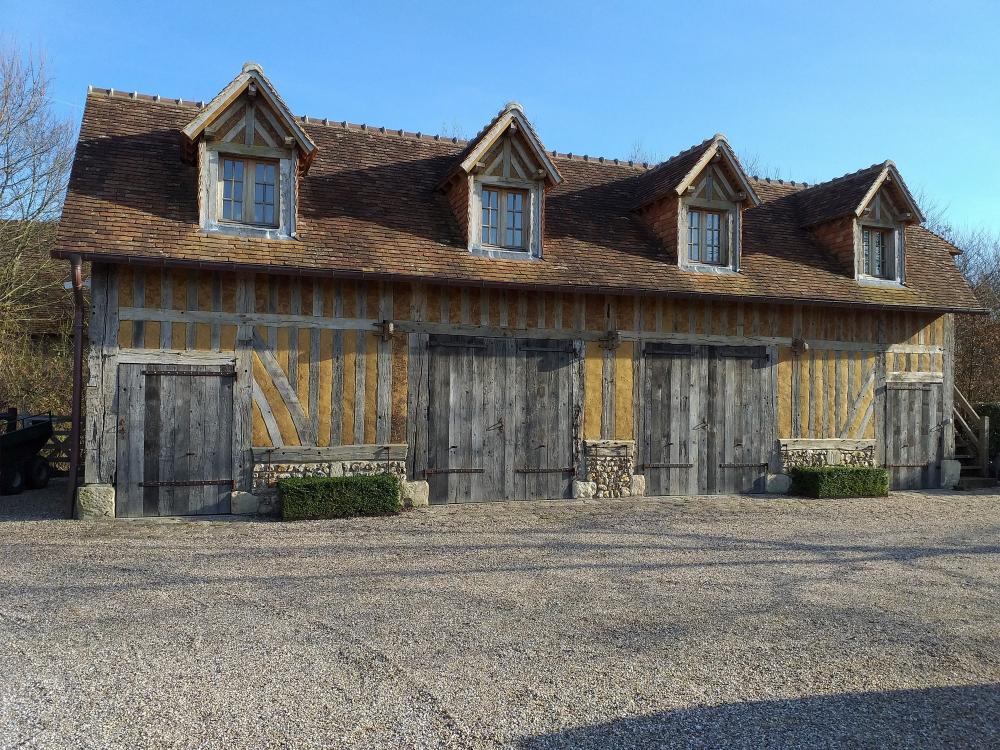 Last modification:
02/02/2022