Contact
Rossummerstraat 2
7636 PL Ootmarsum
Netherlands
Opening hours
Mo - Sat: 9:00 - 17:00
Sun: closed
Materials
Also offers

Services

Transport

Dismanteling

Transport via subcontracting.
Orimenta has a rich assortment of antique construction material like old chipped masonry stones, all sorts of flooring and garden elements from Bentheimer sandstone and natural stone decorative and street elements.
The company was founded in 1970 by the father of the current owner, Luuk Keupink who took over in 1999. Today, a couple of decades later, Luuk Keupink is still as enthusiastic about the buying and selling of old, or as Orimenta prefers, historical construction material.
The supply of masonry stones mostly originates from local demolition projects where Luuk, when necessary, has them specially dismantled. Another local building product from Luuk's assortment are construction elements like flooring parts, decorative elements and window sills from Bentheimer sandstone. This sandstone is specific to the area and has been mined in the nearby German earldom of Bentheim since the 16th century.
In addition to the large supply of garden en decorative elements from Bentheimer sandstone, Luuk also has a wide variety of natural stone elements like pillars, millstones, fountains and other antique decorative pieces for garden landscaping. Within the segment of his offer, there are also paving elements like coping stones and hand baked paving stones to be found.
Besides the above mentioned construction material, Orimenta also offers limited numbers of oak bulkheads, cobblestones, cement tiles and roof tiles.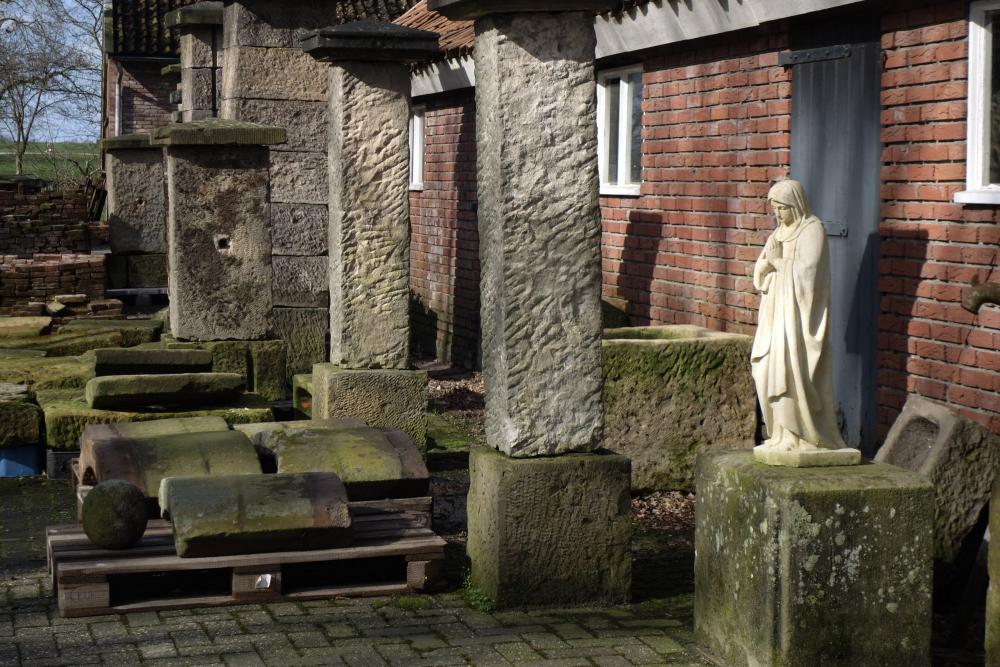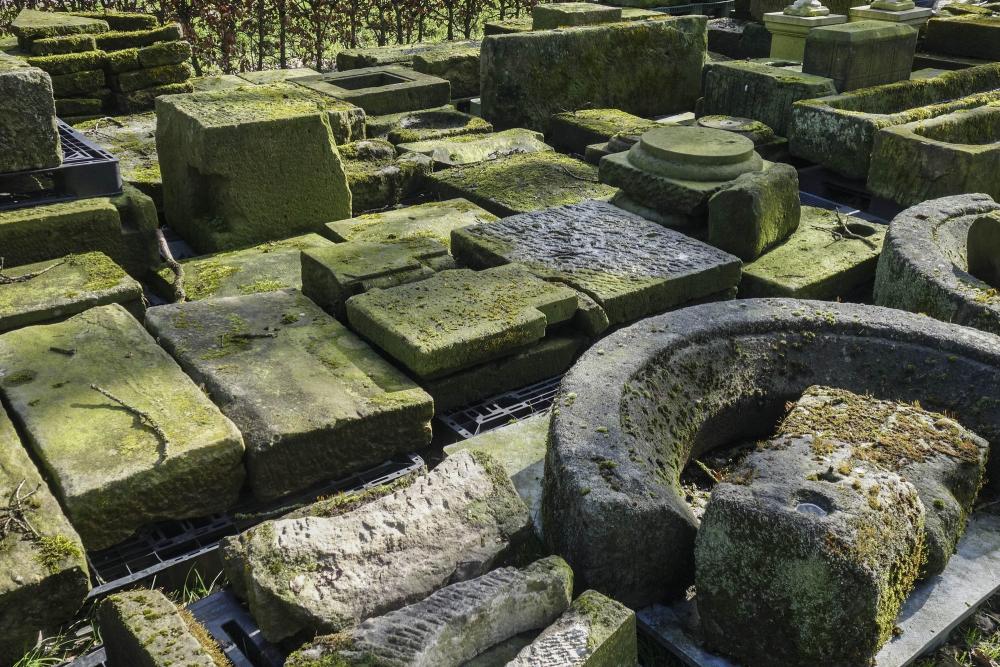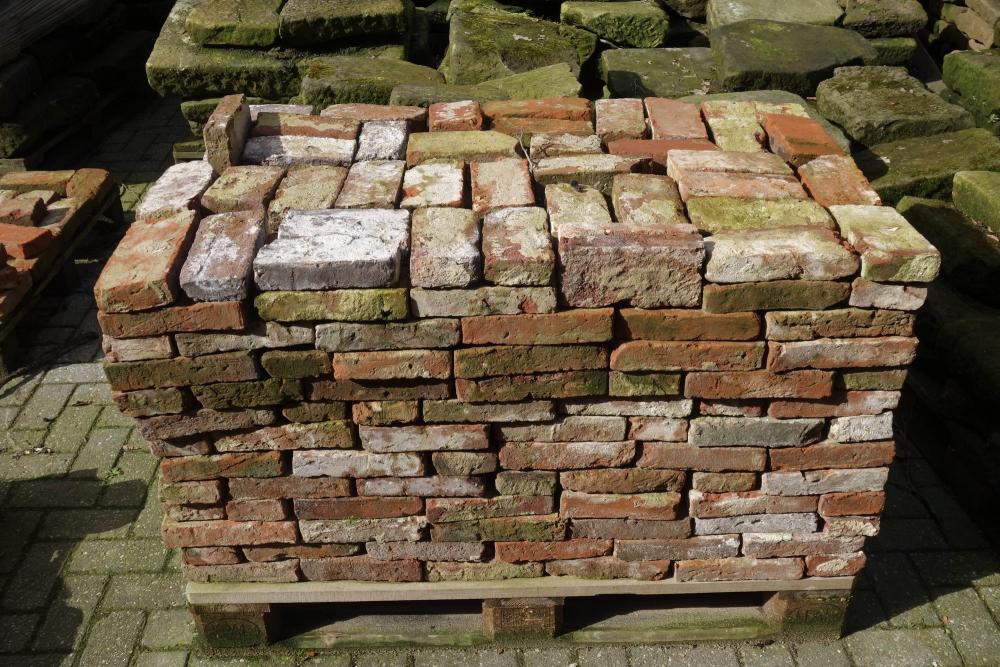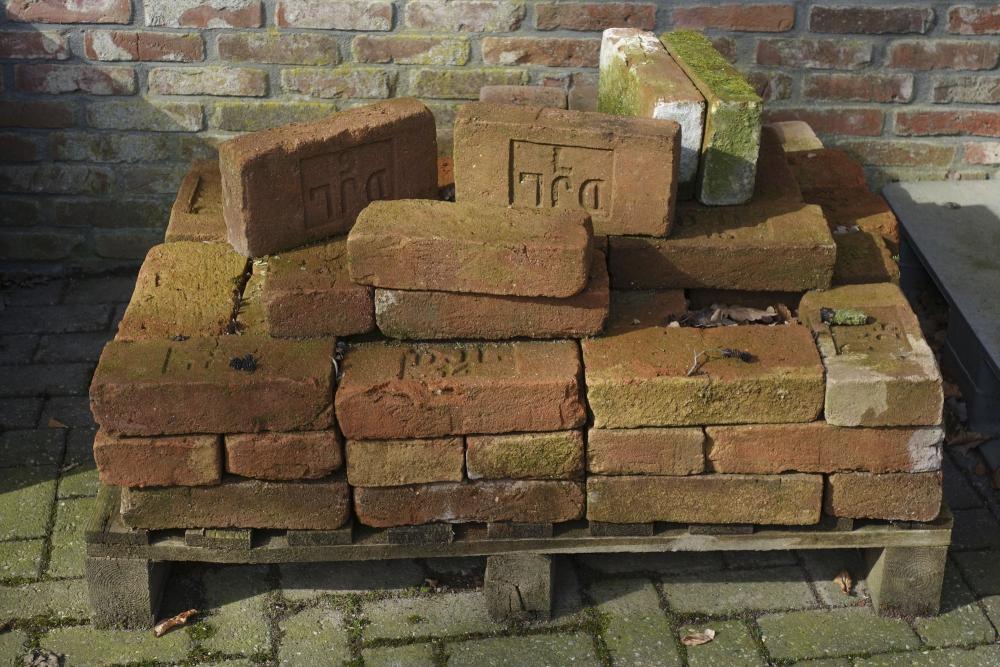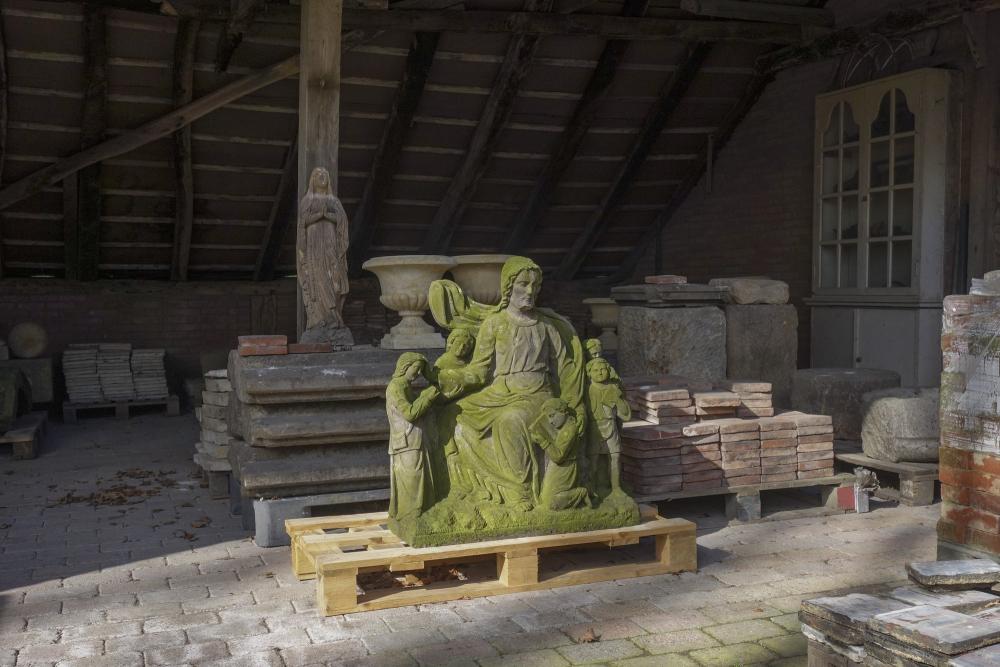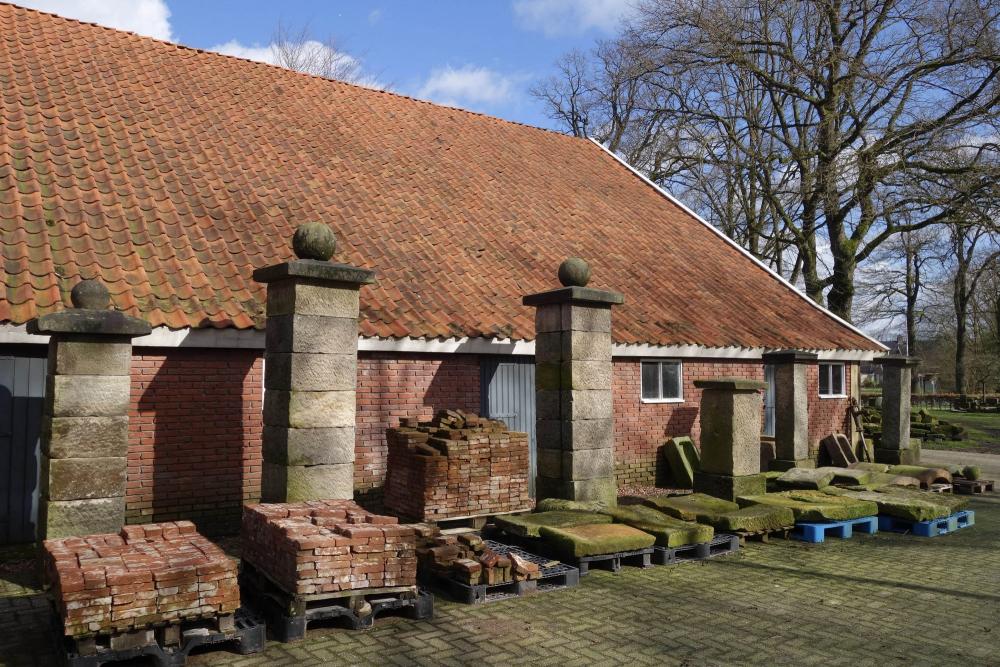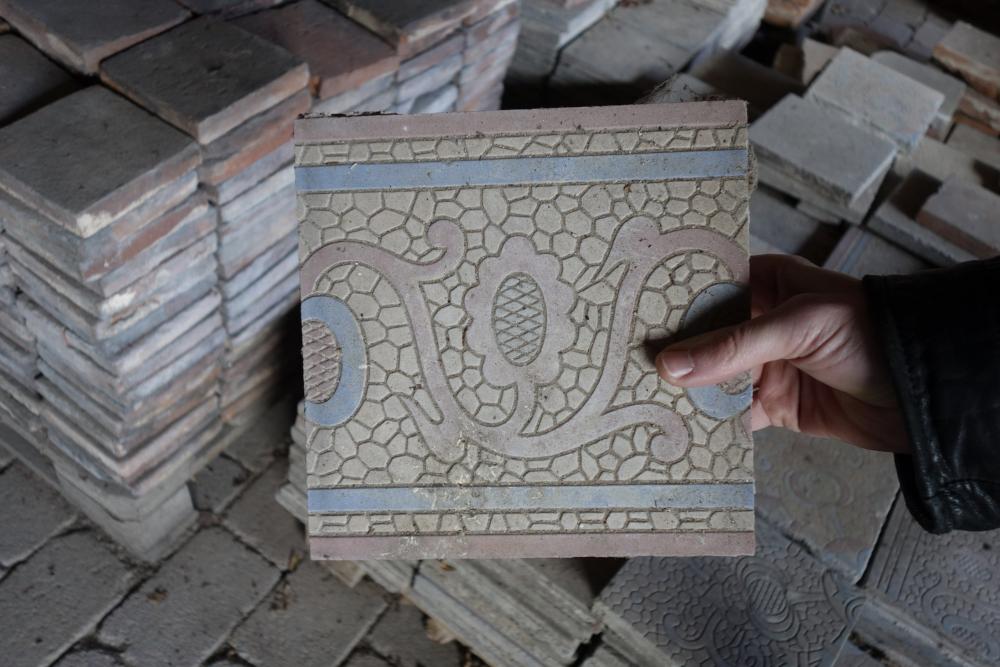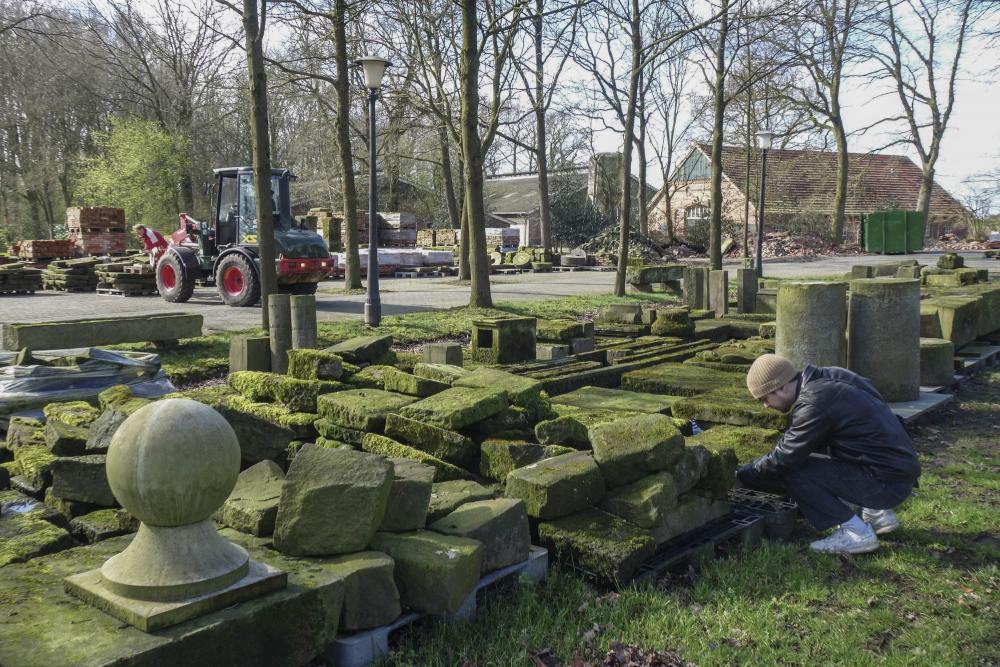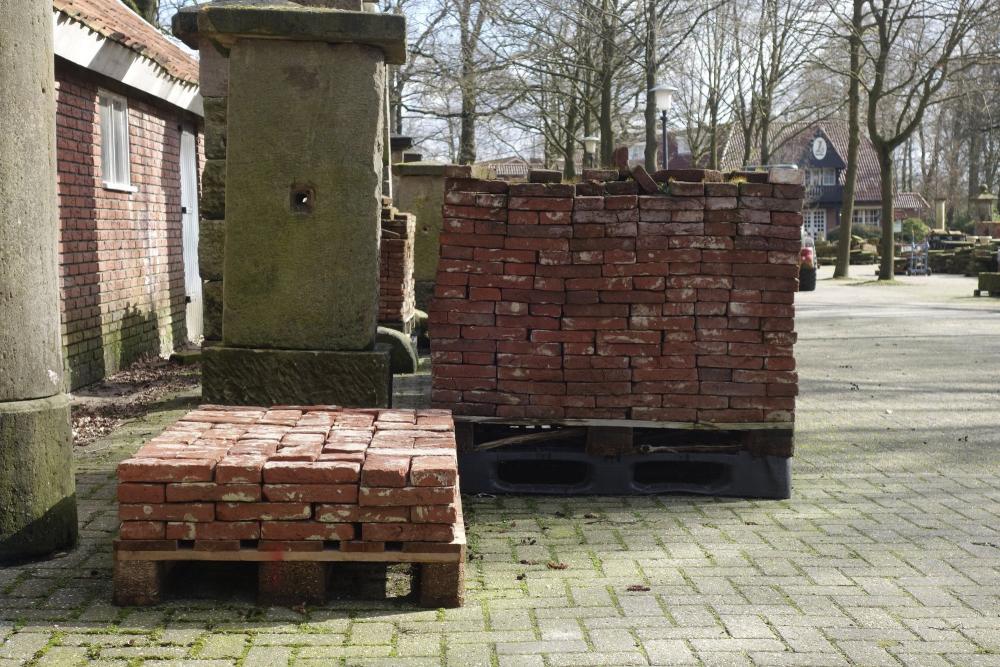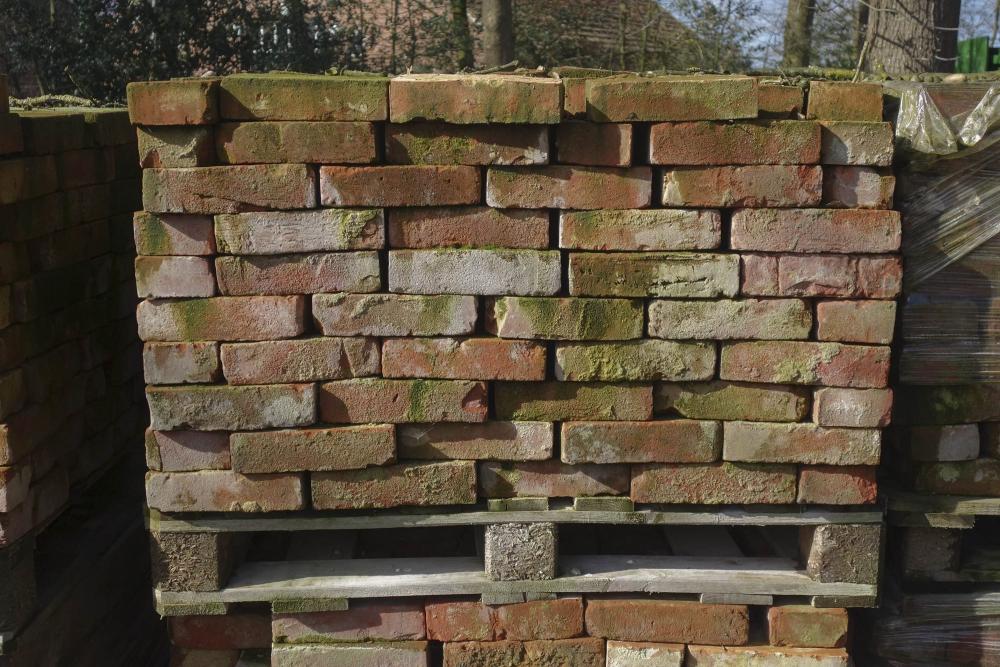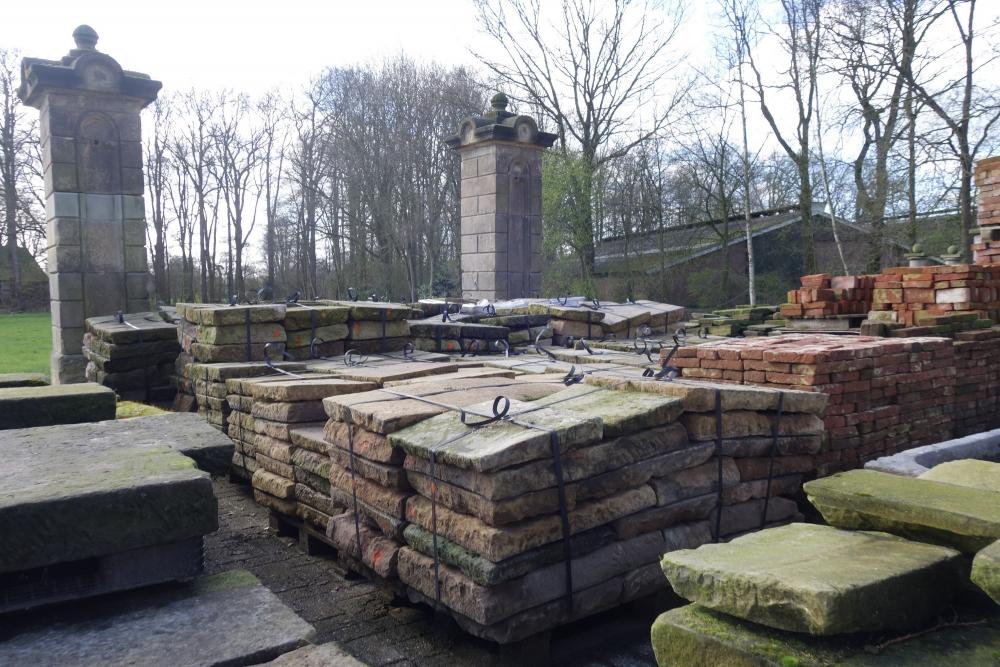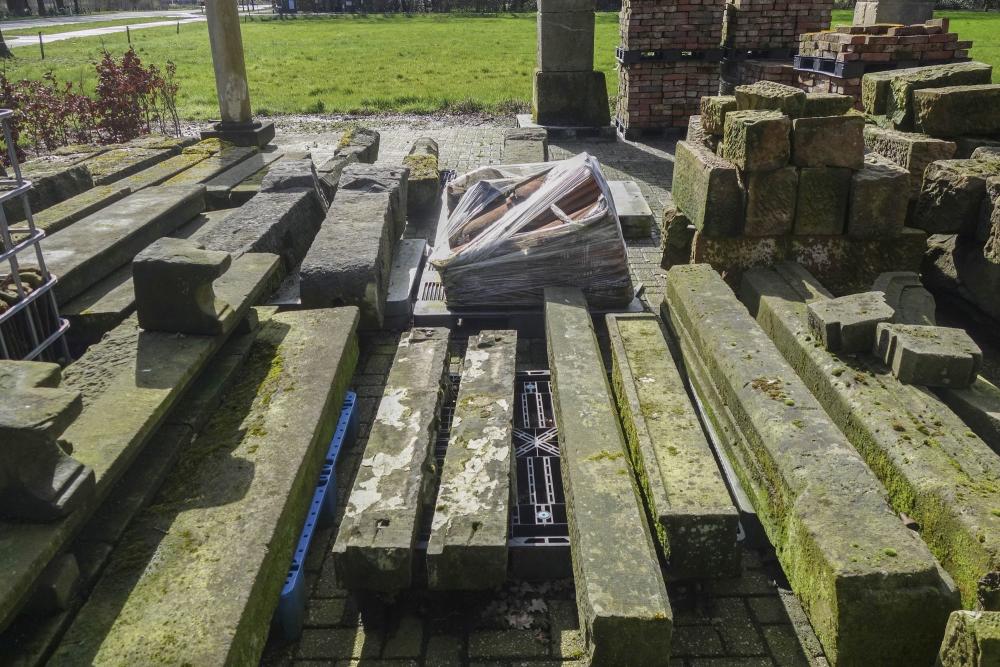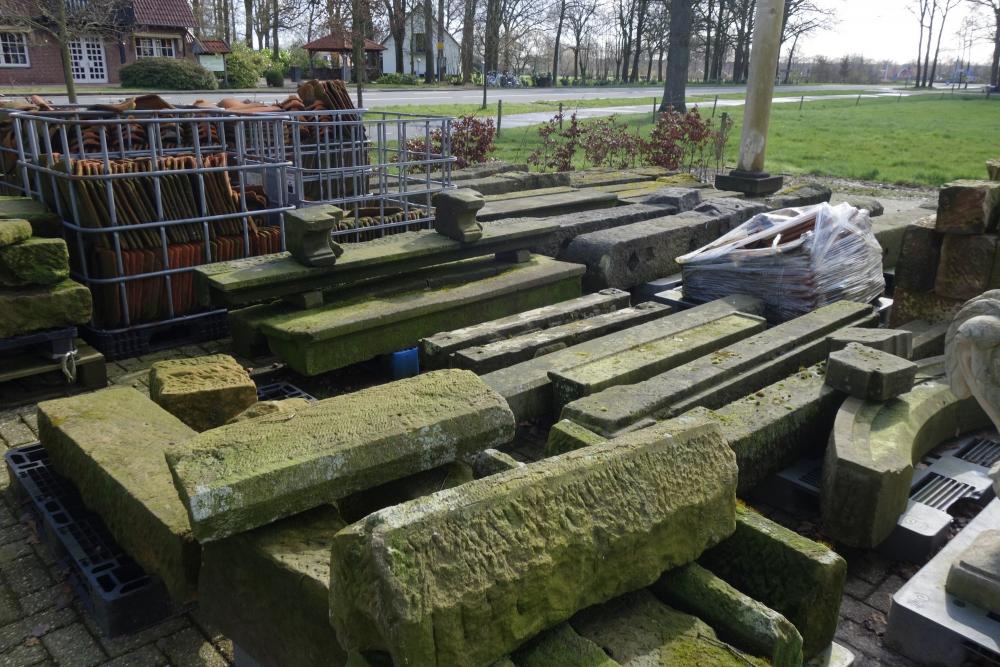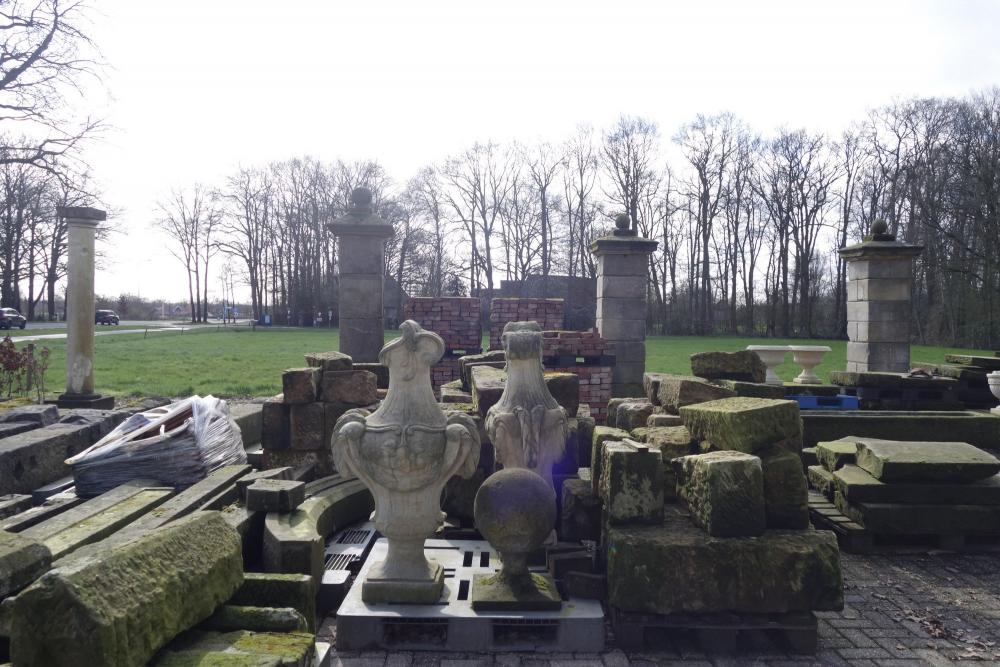 Last modification:
05/04/2022