Contact
Les Planches
24190 Saint Jean d'Ataux
France
Opening hours
Sur rendez-vous
Materials
Also offers

Services

Transport

Dismanteling

Installation

Restoration of historical materials

Operations on products
The Vergnaud company, created in 1979, is a trading company for elements resulting from the deconstruction of heritage buildings in Périgord and Gironde.
The carefully designed layout of limestone or granite stones, terracotta or oak frameworks and timbers on long covered metal racks gives a broad overview of the materials available at a glance. The company has extensive experience in the field of reuse, as evidenced by the technical nature of its facilities and its expertise in dismantling, storing and restoring materials.
The quantity and diversity of materials is impressive and the storage site offers the visitor an exhaustive tour of the products offered for sale. The customer will appreciate the quality of the showroom and the rigorous maintenance of the site.
In parallel to its activity of supplying old materials and products, the company offers services of deconstruction, preparation of materials, design assistance and construction/restoration. Invested in the conservation of the know-how and rural heritage of its region, the company has many skills developed over the years: wooden frames and structures, reconstruction of frames and timber-framed structures in the workshop, masonry, stone-cutting, floors, cob filling, lime and earth coatings, etc.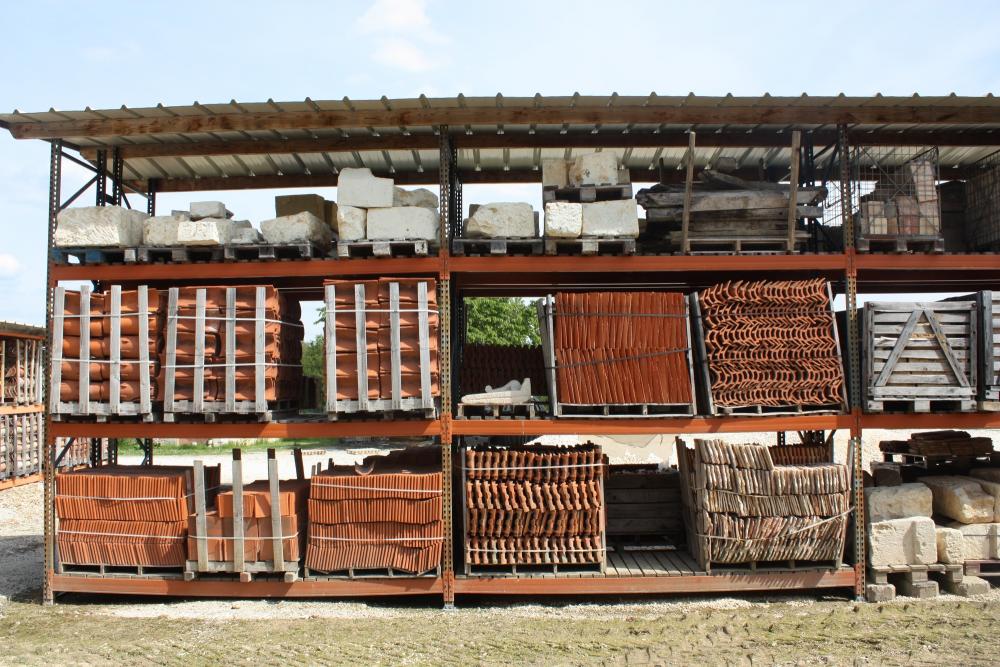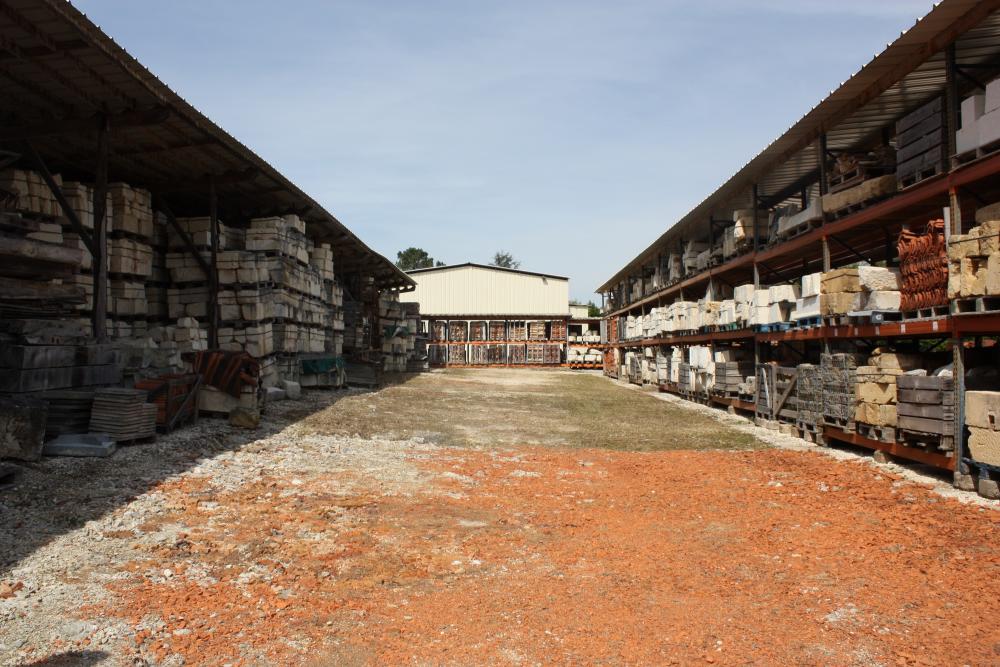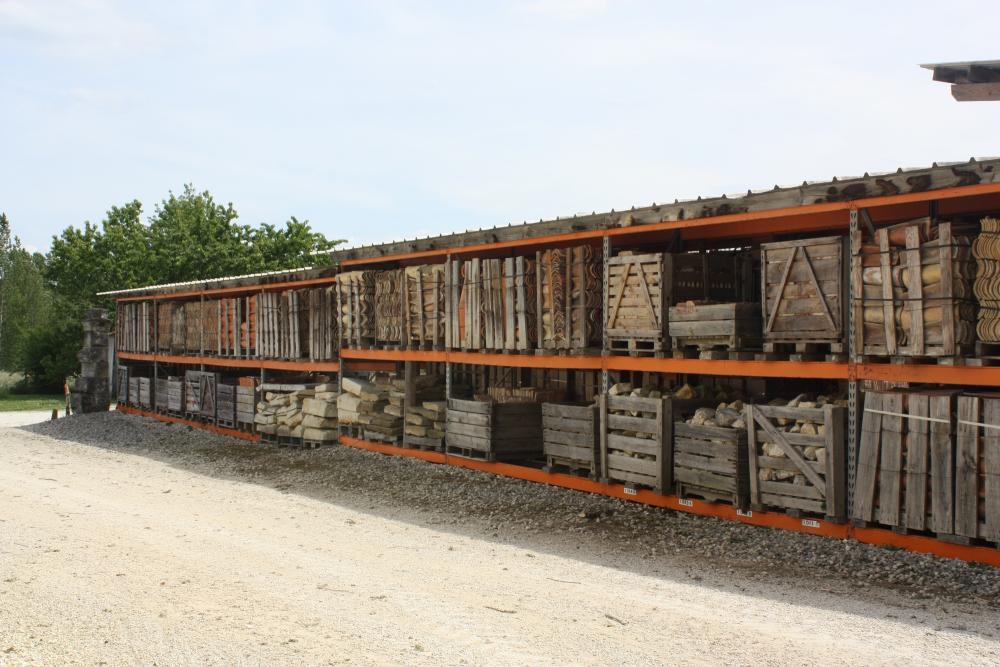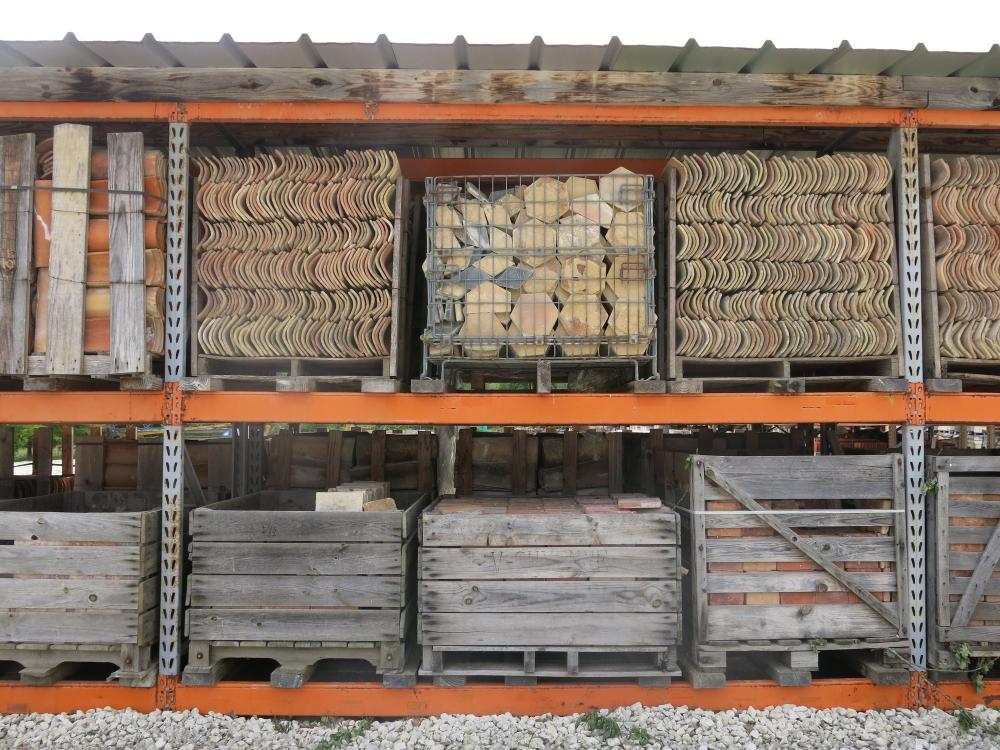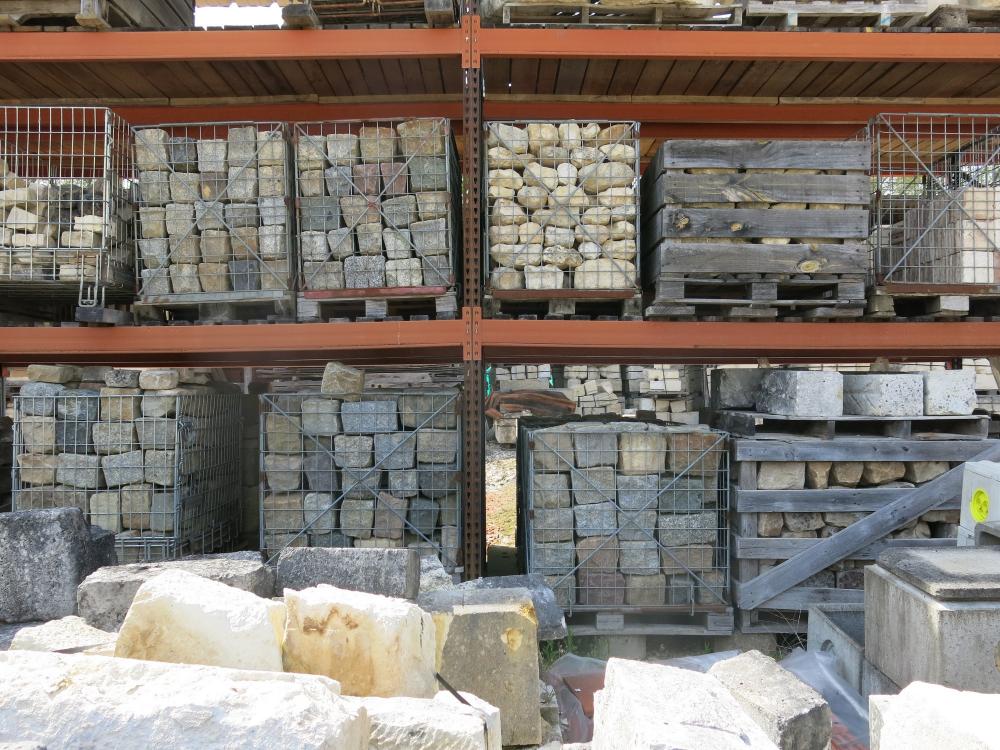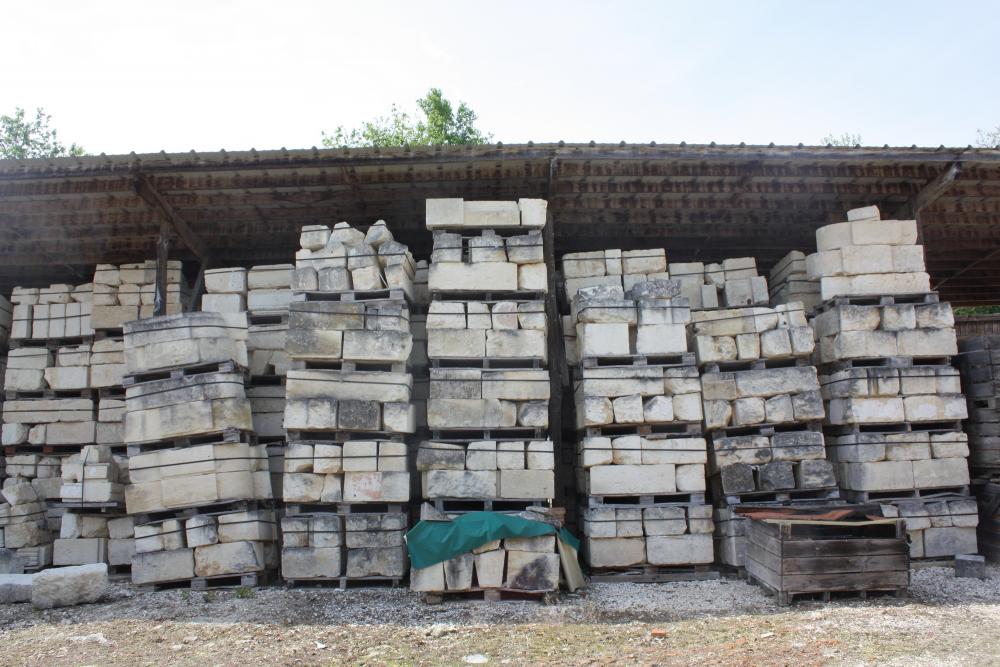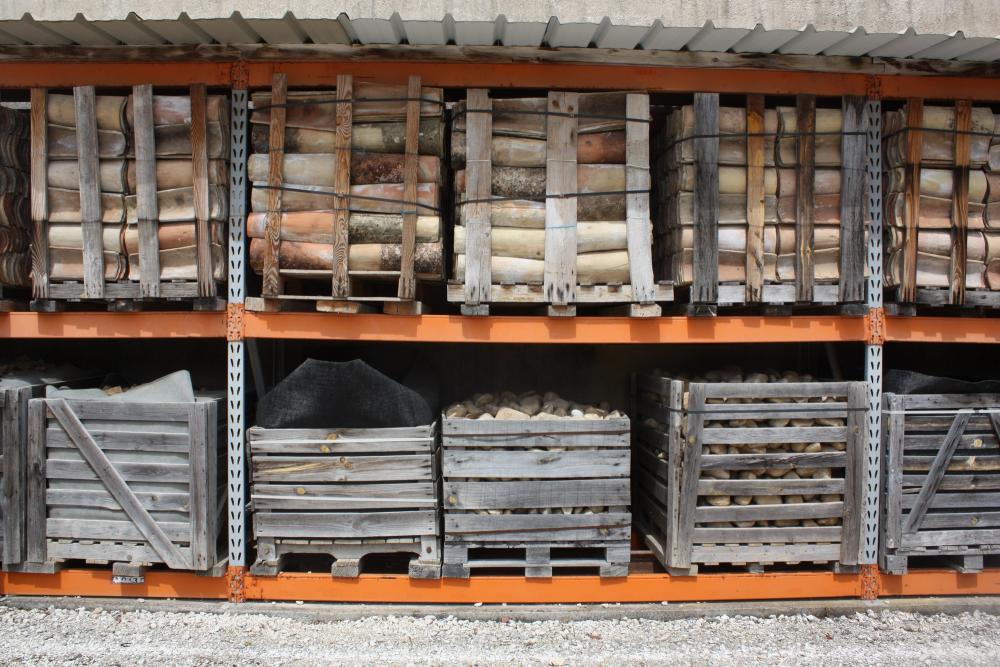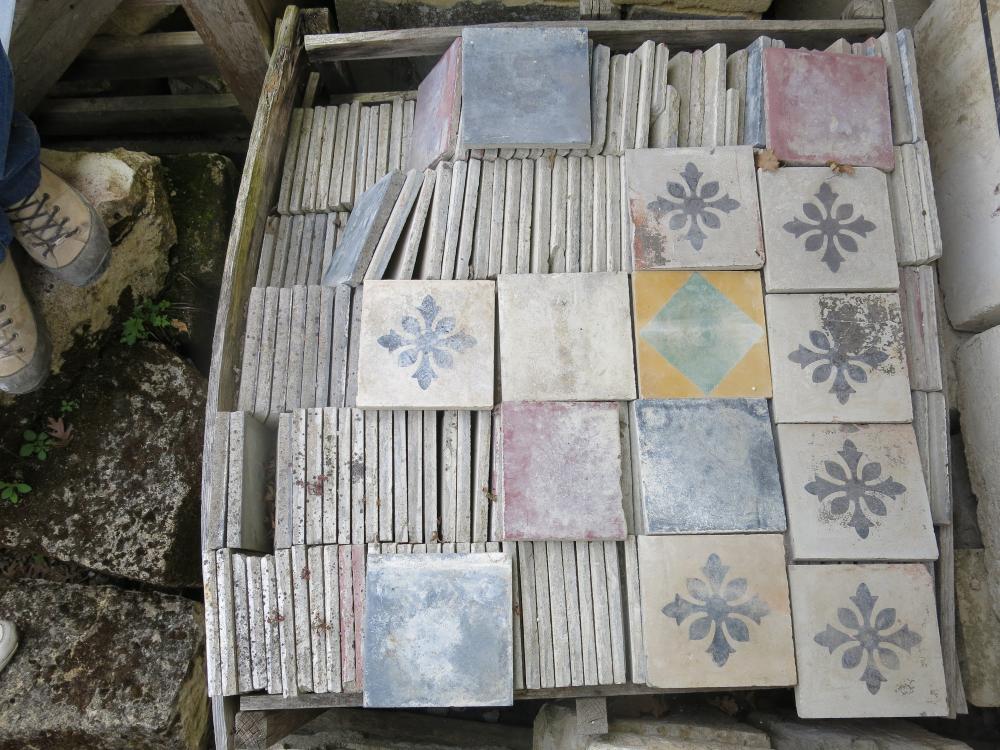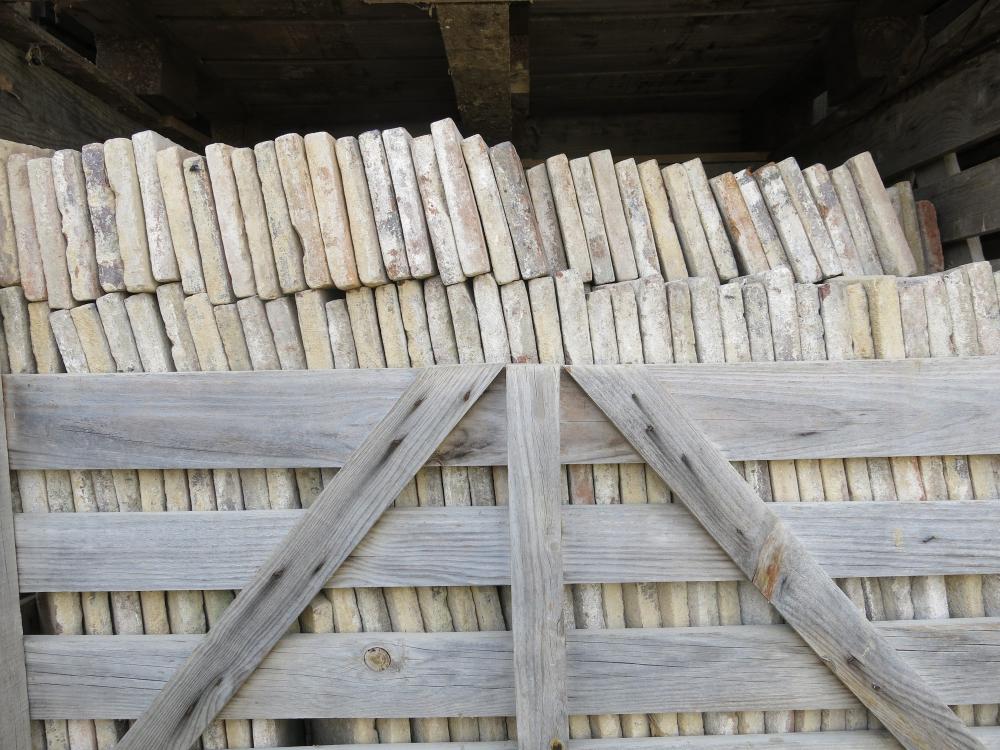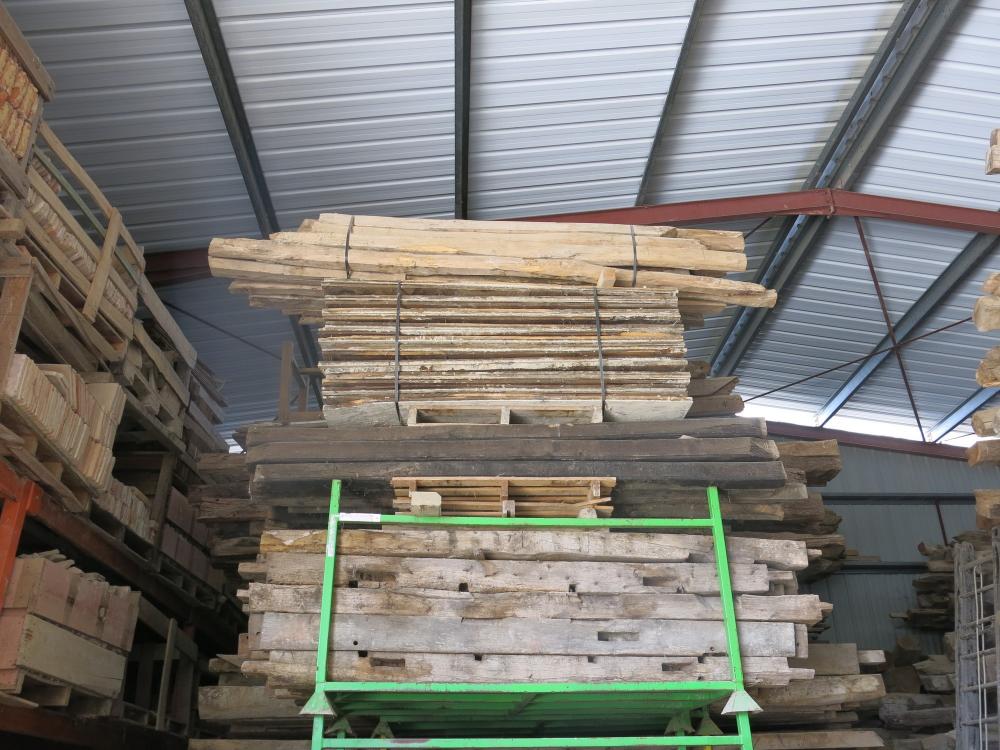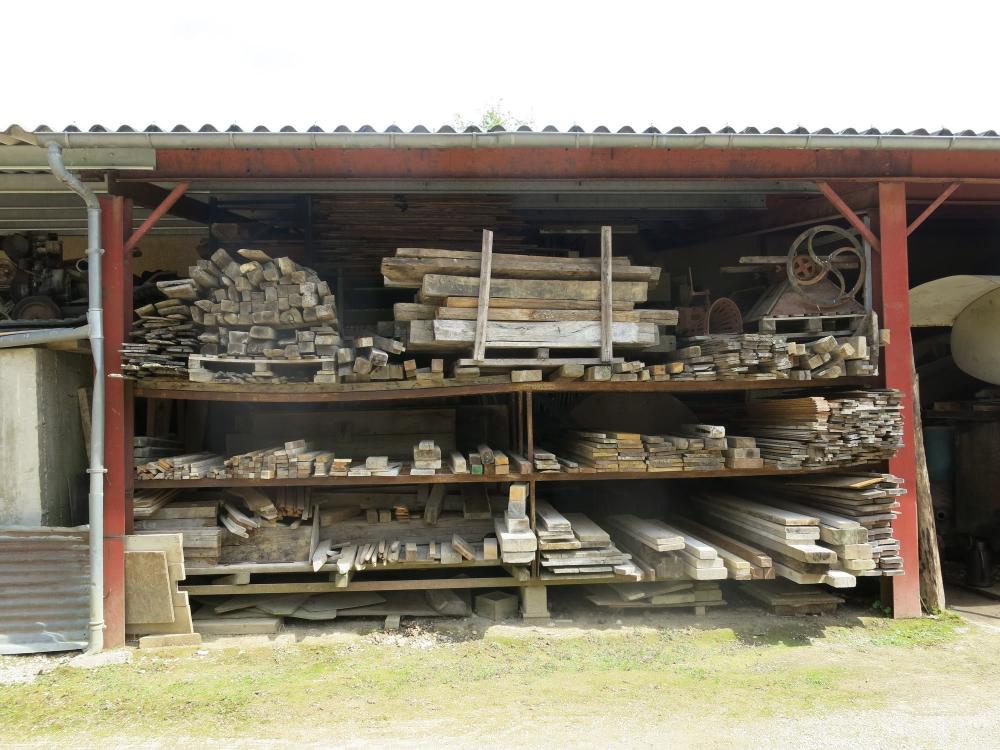 Last modification:
09/09/2022