Contact
40200 Moustey
France
Materials
Also offers

Services

Transport

Design

Dismanteling

Operations on products
Bathestia Récup's physical platform project was at the moment of our visit in 2021, under construction. Soon, this association will have a vast place for the resale of reused materials, workshops, and a recycling centre, covering nearly 2500m2, and will offer a range of activities designed to help building professionals, self-builders, DIY enthusiasts, local authorities, architects, designers, artists, etc.
Also, the association plans to offer a wide range of services adapted to the rural environment in which it is developing (the whole rural area around Moustay in the middle of the Landes): waste collection on building sites, waste collection at waste disposal centres, circular (selective) deconstruction, upcycling, manufacture of urban furniture, awareness-raising events, carpentry dismantling unit, etc...
In the meantime, it already offers many services, collects reuse materials and offers their resale.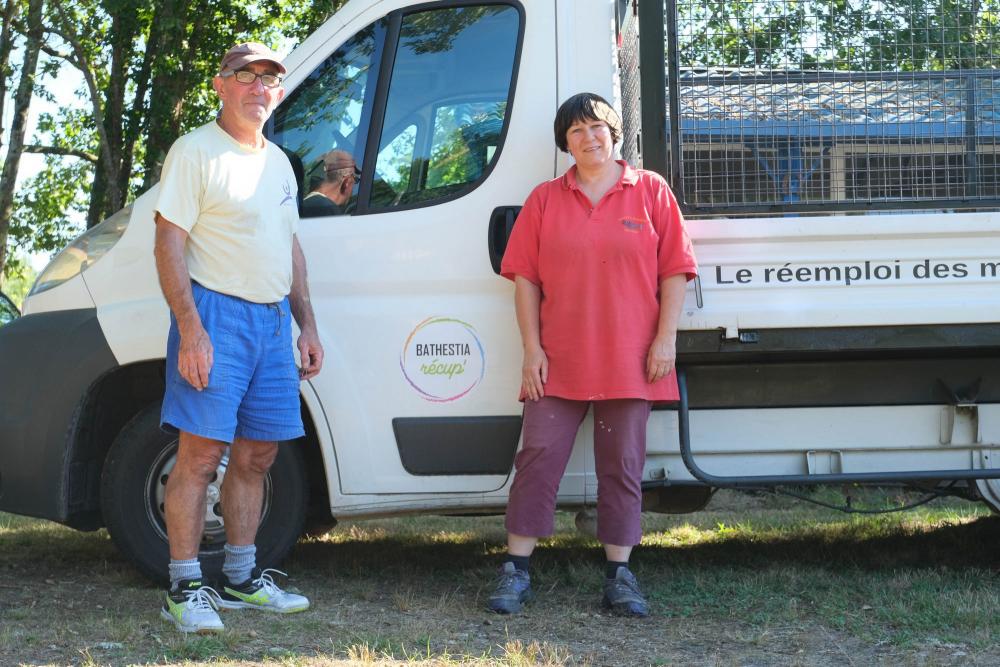 Last modification:
27/11/2023